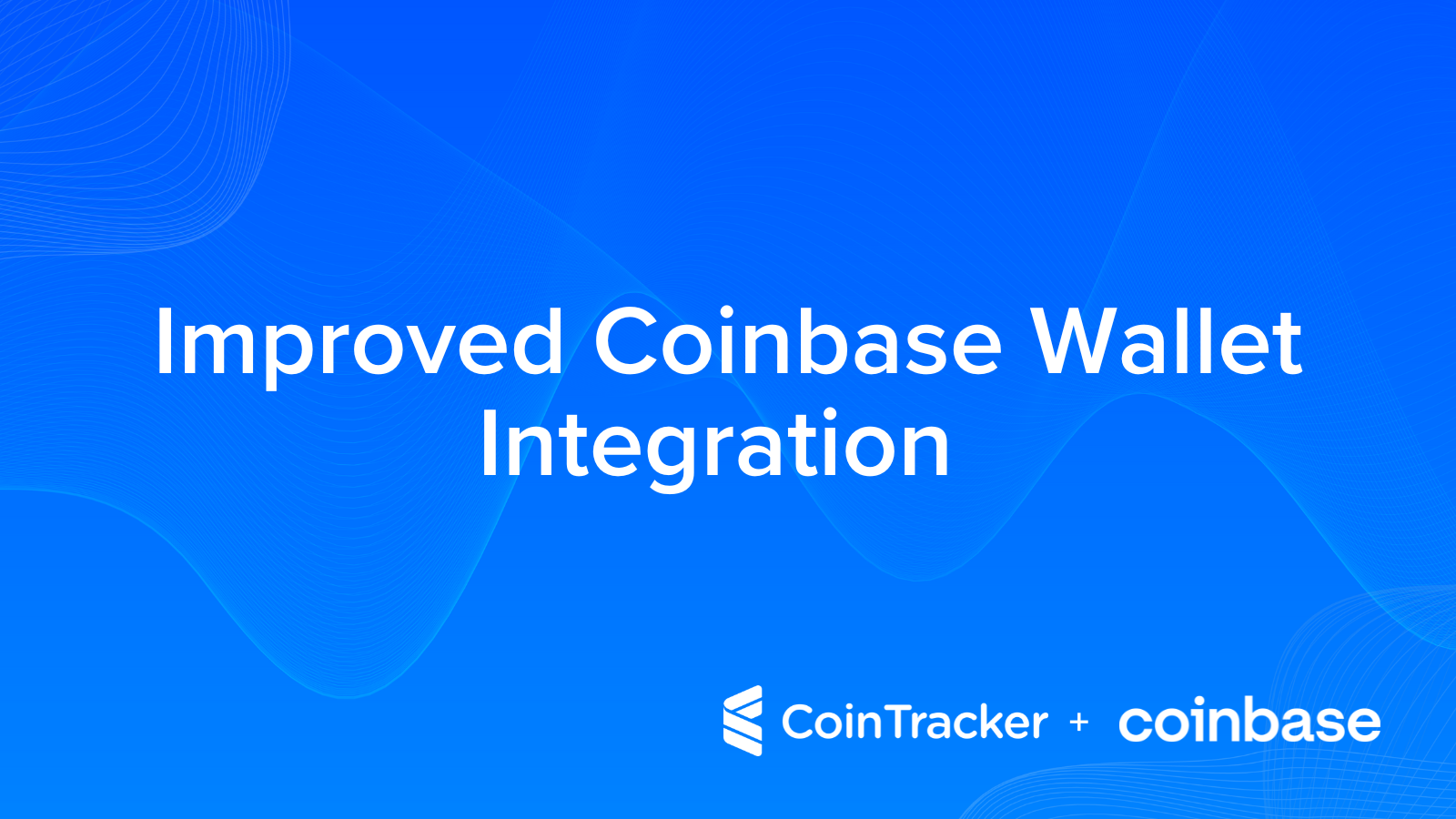 Last Updated: October 31, 2023

CoinTracker and Coinbase Wallet have joined forces again to make crypto tax reporting simpler for interested users. Through an updated integration, we've made it easier than ever to add your Coinbase Wallet transactions to your CoinTracker account and accurately report crypto taxes.
Our updated integration makes it simple to copy public addresses directly from your Coinbase Wallet into CoinTracker. With just a few clicks, users can choose to track Bitcoin, Solana, Ethereum, Litecoin, and/or Dogecoin transactions.
Choosing to sync your Coinbase Wallet transactions to CoinTracker gives you access to an automated crypto tax calculator that computes and generates your crypto tax reports within minutes. You can use those forms to finish your filing through H&R Block, Turbo Tax, or your own accountant.
In celebration of our integration, Coinbase Wallet users can benefit from free CoinTracker reporting on up to 100 transactions, or up to 3K transactions if they link to a Coinbase.com account. Offer only valid for first year CoinTracker users and can be accessed by signing up here.
As an added bonus, users who choose to add Coinbase Wallet to their CoinTracker account will also be able to take advantage of a 30-day free trial of the CoinTracker Pro Portfolio Plan. This will give users access to all of the advanced features of CoinTracker, including portfolio tracking and analysis and our tax loss harvesting tool.
To add your Coinbase Wallet to CoinTracker, existing users can get started here.
CoinTracker integrates with 300+ exchanges, 8,000+ blockchains, making crypto tax calculations and portfolio tracking a breeze. Simply add your wallets and exchanges, and CoinTracker generates the crypto tax calculations.
Have questions, want to celebrate? Reach out to us on Twitter @CoinTracker