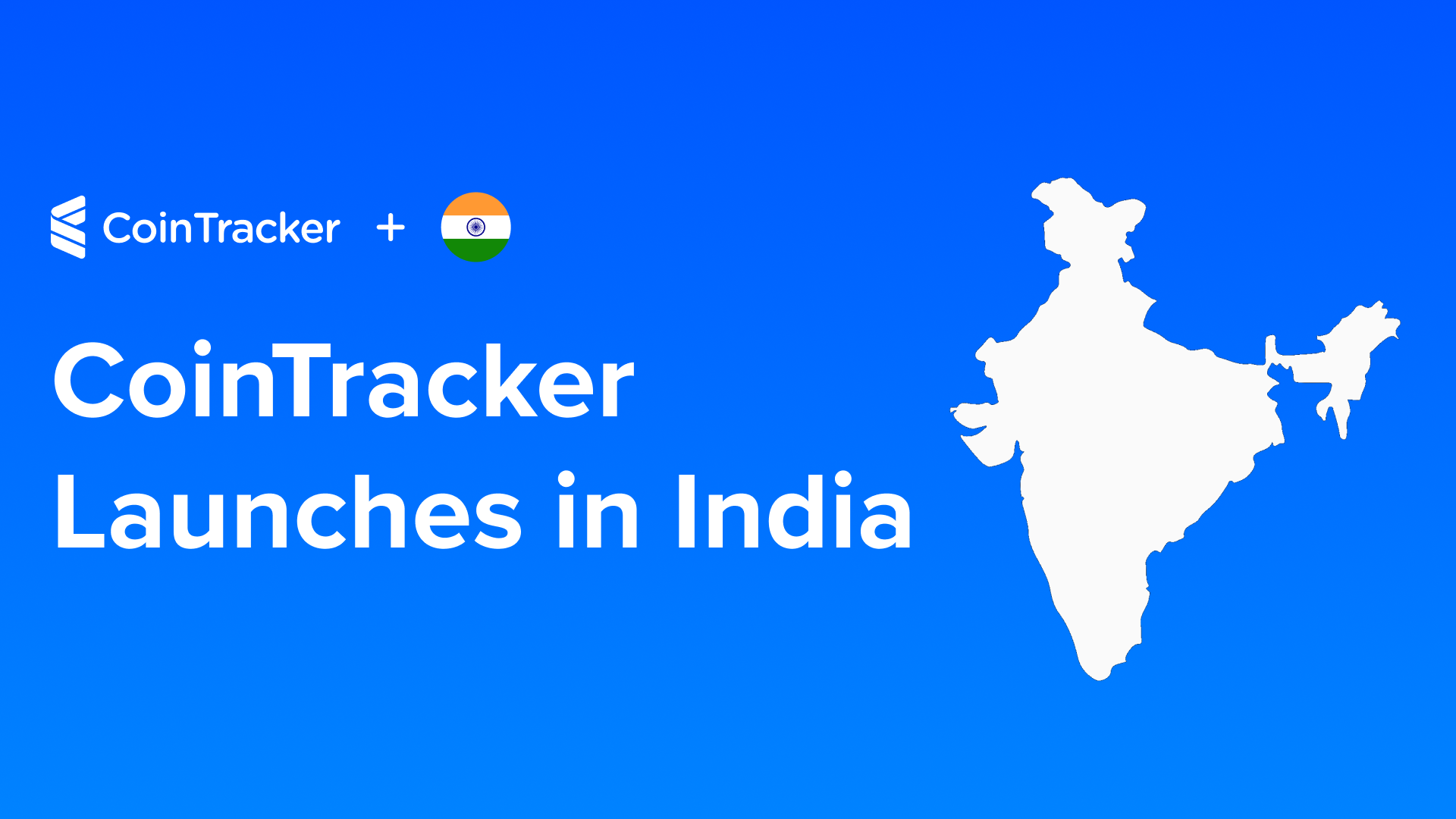 We are incredibly thrilled to announce that our crypto tax compliance and portfolio tracking products are now available in India!
Crypto adoption in India has increased dramatically in recent years, with reports estimating that the number of crypto users in the country ranges between 20 and 100 million people. A Chainalysis report also ranked India the #2 country for crypto adoption globally, with many users interfacing across multiple use cases such as DeFi or NFTs.
In light of this rapid growth, Indian regulators recently outlined tax guidelines for virtual digital assets, encompassing both cryptocurrencies and NFTs. With this additional clarity, tax compliance is now top-of-mind for crypto users, their accountants, and Indian regulators.
Starting today, all crypto users in India can seamlessly complete their crypto taxes through the CoinTracker experience. Users in India can now use CoinTracker to:
Aggregate and reconcile cryptocurrency and NFT activity across multiple exchanges and wallets
Engage with our simplified Tax Center to see their capital gains, tax reports, and real-time tax bill estimates
Share their crypto tax reports directly with chartered accountants (CAs) and other tax professionals
At CoinTracker, we believe that India is primed for long-term growth in both crypto adoption and innovation. This announcement represents our team's first international product launch in almost 4 years — emphasizing our deep commitment to building best-in-class experiences that can serve each and every crypto user in India.
This is also just the beginning of our entry into India. Over the coming months and years, we aim to engage closely with local crypto users, communities, and builders. We plan to rapidly expand our integrations and partnerships with all the popular exchanges and tax products in the country.
With this launch, we hope to help enable the mainstream adoption of the crypto ecosystem in India — and increase the world's financial freedom and prosperity!
---
If you have any questions or comments about crypto taxes in India, please refer to our India Crypto Tax Guide or reach out to us on Twitter @CoinTracker.
We're also hiring across the organization — including roles in India. Join us!
---