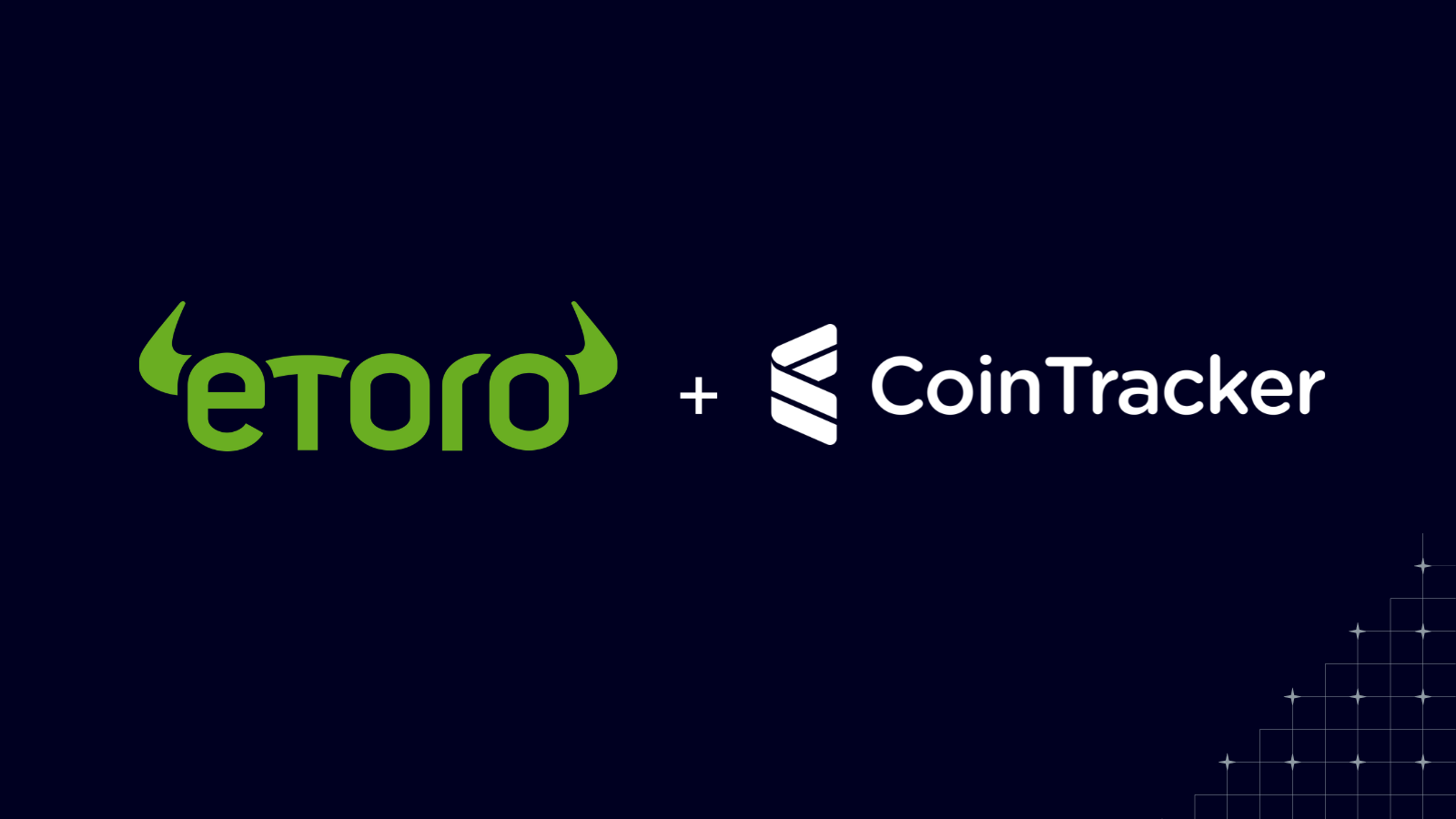 We're thrilled to announce continued improvements to our eToro integration for the 2023 US tax season. Our partnership takes the stress out of crypto taxes by saving users time, adding improved accuracy, and simplifying filing with a seamless integration.

Together with eToro, we will ensure our customers have all that they need to file with ease:
Users can easily download their account statements within the account settings page on eToro, and then import the file here to CoinTracker with minimal steps.
In cases where users have transactions outside eToro, CoinTacker will aggregate their transactions across exchanges, wallets, and DeFi services—and make calculations easy and accurate.
All eToro customers are eligible for free tax reports for the first 1,000 transactions on eToro during their first year using CoinTracker. Users can also get 10% off CoinTracker plans that support the syncing of any other wallet or exchange.
This improved integration:
Tracks all crypto activity, not just closed positions. This enables users to utilize all of CoinTracker's portfolio tracking features
Supports staking rewards
Supports airdrops
Supports transfers to eToro Money Crypto Wallet

eToro gives investors access to thousands of financial assets, including stocks, cryptocurrencies, ETFs, and options, as well as a community of millions to exchange ideas with. As of today, eToro customers can sign up for CoinTracker's crypto tax services with an exclusive offer for free crypto tax reports for up to 1,000 annual eToro-only transactions and an additional 10% discount on CoinTracker's premium tax packages during a users first year using CoinTracker. Sign up here.

To learn more about how to seamlessly import your eToro transactions to CoinTracker, check out our support article.