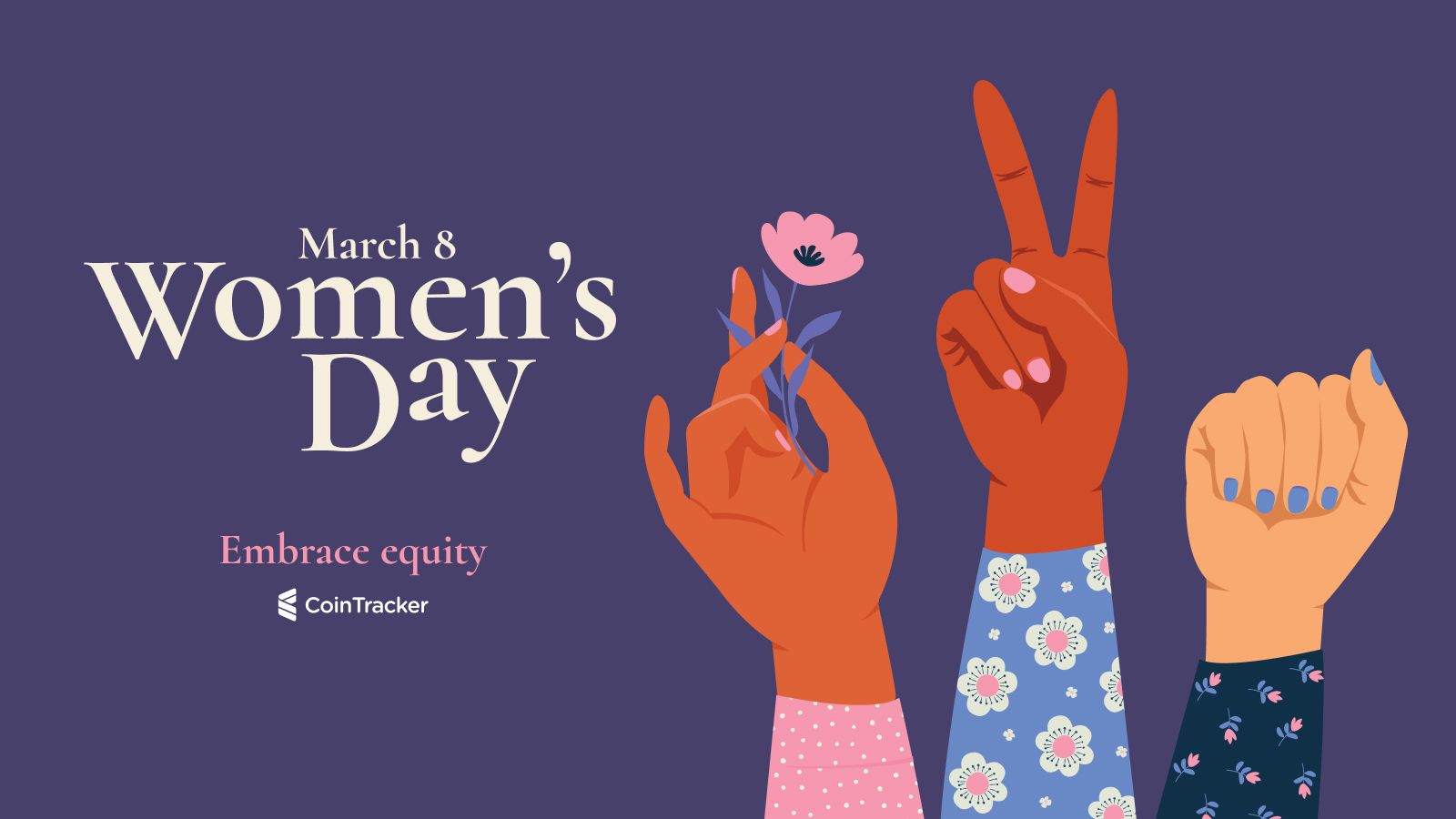 Happy International Women's Day 2023! On this special day, we want to take a moment to celebrate the amazing women and non-binary individuals who are part of the CoinTracker team. Their hard work, unique perspective, and passion have helped us become the leader in the crypto tax software space.
This year's theme is "Embrace Equity". Equity recognizes that each person has different circumstances, with the goal to enable everyone to have the resources and opportunities needed to reach an equal outcome. Unfortunately, the tech and crypto space has not always been equitable, and there is a lot of work that needs to be done to ensure that everyone has equal access to opportunities and resources.
This is especially important because we believe that crypto has the opportunity to serve an underserved population in the current financial system. In order to achieve that goal, we want to inspire other women and non-binary individuals to join the crypto space. This will accelerate the adoption and growth of crypto for everyone.
At CoinTracker,  we embrace equity with:
An internal women's mentorships program focused on empowering women to reach their full potential by creating a strong sense of belonging and providing leadership opportunities
Prioritizing equitable representation among the team at all levels of leadership
Prioritizing pay equity in our compensation philosophy
Fertility & family benefits - all US-based CoinTrackers have access to Maven for support across family planning, fertility, maternity, post-baby support, and menopause
We are proud to say that our team is made up of talented individuals from a wide range of backgrounds and experiences. From engineers to product designers to marketing experts, every woman at CoinTracker brings unique skills and perspectives to the table.
The talented women on the CoinTracker team include Vera Tzoneva, Claire Stovall, Nishita Jain, Ishita Shah, Heather Prime, Smavehyia Shahid, Anya Lauria,  Katelyn Mason, Lucy Liu, Caitlin Sills, Valentina Miner, Sophie Ean, Tiffany Chung, Emily Shi, Yvonne Robinson, Emma Panchuk, Emily Lakritz, Christine Moore, Alexandra Reyes, Karen Diamond, Meghan Lorig, and Sarah Taylor. A giant thank you for all that you do.
Embracing equity is not just the right thing to do, it's also good for business. Research has shown that diverse teams are more innovative, make better decisions, and are more successful in the long run. By embracing equity, we're not only creating a more just and fair world, but we're also setting ourselves up for success.
On this International Women's Day, we call on the broader crypto community to embrace equity and work towards a more inclusive and just future. Equality is the goal, and equity is the means to get there. Through the process of equity, we can reach equality.  We're excited to be part of this movement, and we invite everyone to join us on this journey towards a more equitable world.