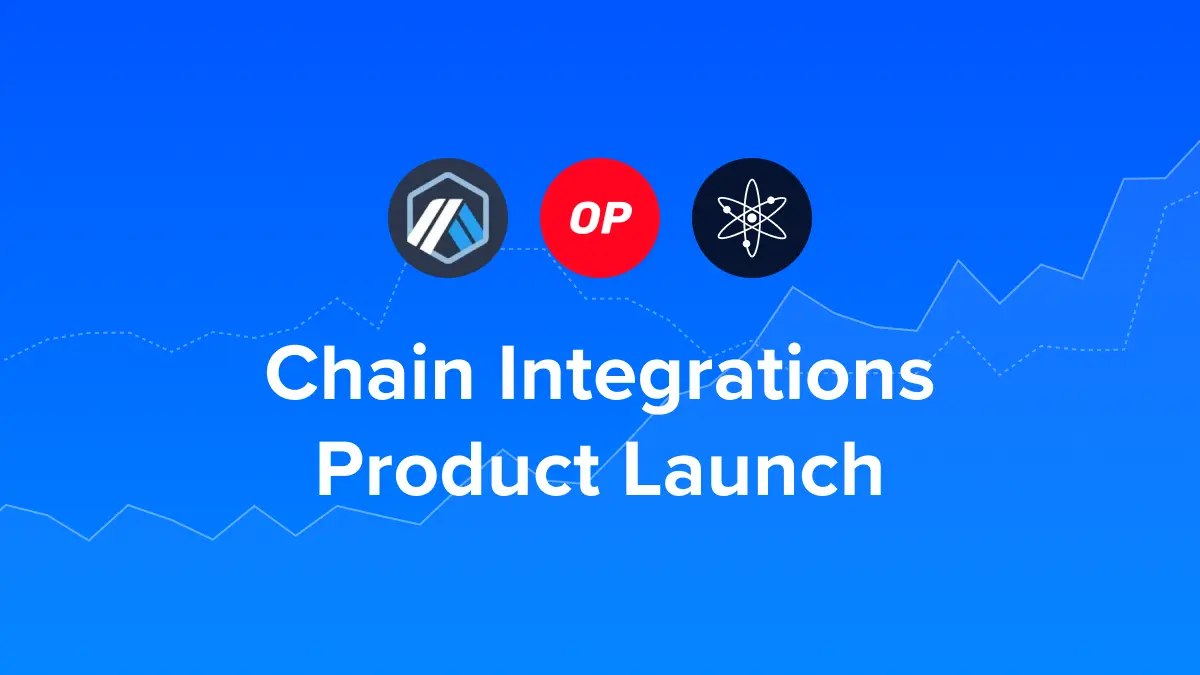 TL;DR — 2023 is looking like a chain-filled year. Try out our newly launched Optimism, Arbitrum One, and Cosmos integrations for your crypto taxes this season!
Crypto enables freedom for people across the world, and we're thrilled to see recent waves of sovereign adoption across the ecosystem, with tons of novel blockchain networks and decentralized protocols in-flight. We also know that manually monitoring hundreds (or thousands) of complex transactions across these blockchains can take forever.
At CoinTracker, we're laser-focused on building products so you can track all your crypto activity quickly with ease, no matter which platforms or tokens you use. We support hundreds of integrations across exchanges, wallets, and blockchains.
As a team, we're excited to widen our integration breadth even further and specifically deepen our product focus on the sovereign future — building robust chain integrations so that you can explore these crypto innovations with peace of mind.
Today, we're announcing support for three new blockchains so that you can calculate your crypto taxes and track your portfolio:
Arbitrum One L2 automatic sync integration: Take your Ethereum tracking to the next level with our new integration for the L2 scaling network Arbitrum One. Just select Arbitrum One on our add wallets page and paste your public address. Our integration will automatically sync your transactions on Arbitrum One, including new ones as they come in.
Optimism L2 automatic sync integration: Can you tell we love L2s? We are doubling the fun with our Optimism L2 integration launch that makes it easier than ever to explore the world of rollups. Just select Optimism on our add wallets page and paste your public address. Our integration will automatically sync your transactions on Optimism, including new ones as they come in.
Cosmos automatic sync integration: We're expanding to a new universe, and it's filled with ATOMs. You can now track your Cosmos transactions on CoinTracker with our newest automatic sync integration. Just select Cosmos on our add wallets page and drop your public address to sync your transactions. Our integration will import your activity from the Cosmos Hub and automatically tag any ATOM staking rewards too.
You can find all these new integrations live on CoinTracker on our add wallets page. While you're there, check out our revamped enhanced Cardano integration and Terra Classic chain support too.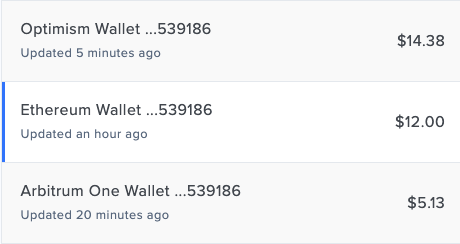 We've also revamped our wallets page to show the underlying network for each chain rather than the cryptocurrency. This makes it simple for you to distinguish your wallets across the Ethereum blockchain and any L2 rollups that all share the base currency ETH.
We hope these launches help you seamlessly calculate your crypto taxes. Our team is also hard at work brewing more integrations – which one do you think is next? Let us know on Twitter @CoinTracker. We also welcome feedback and would love to hear your thoughts on our Canny site.