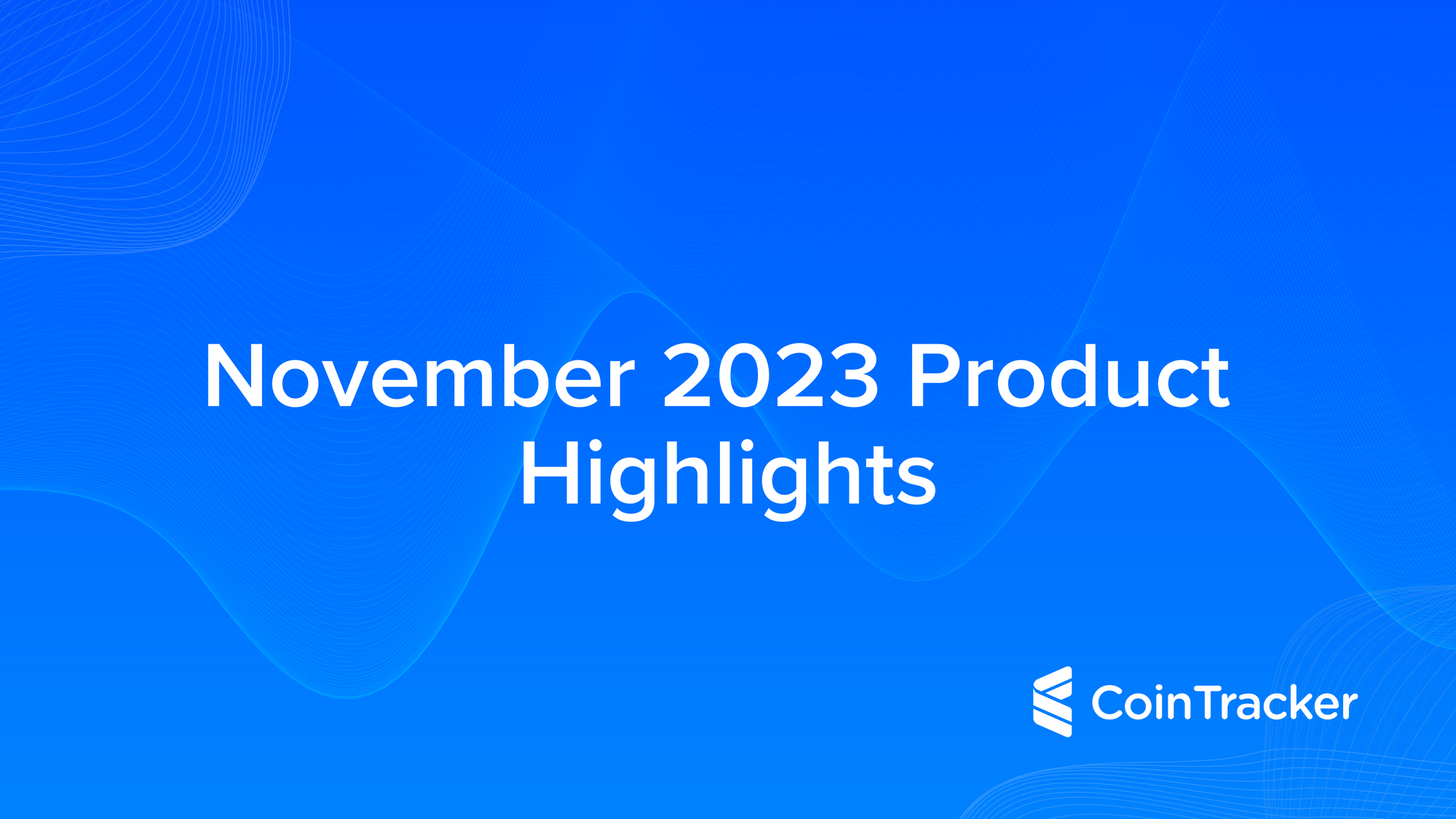 Our team is thrilled to share our latest updates with you:
🤖 Transactions search with AI
Wondering about your staking rewards over the past week? Our newly introduced AI-powered search bar swiftly sifts through your transactions, bringing you the answers in seconds. Find exactly what you're looking for faster than ever. Search away!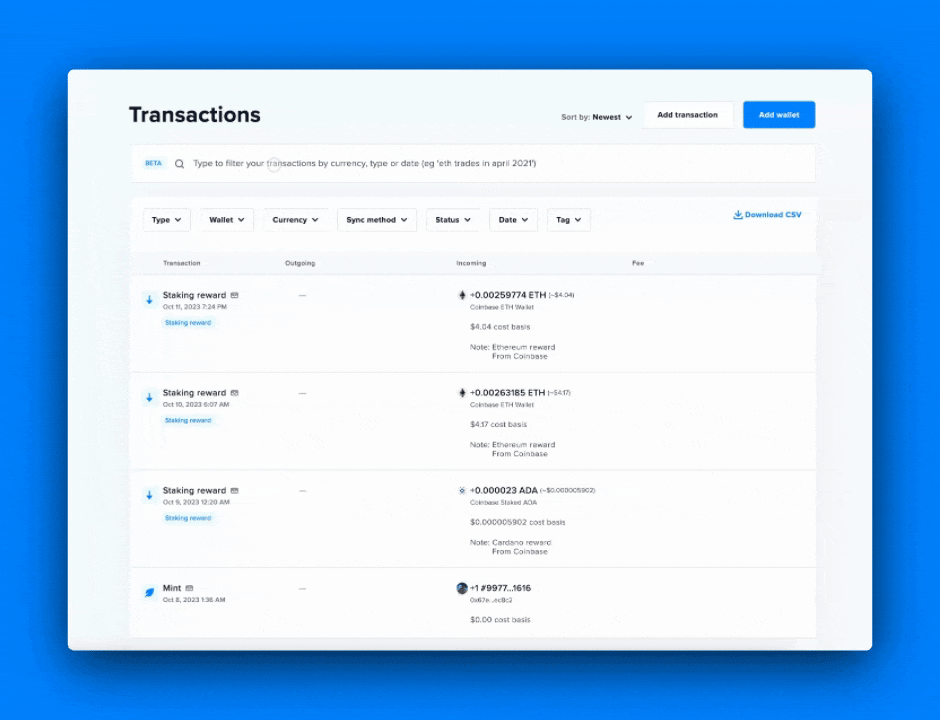 💸 Ethereum validator staking support
CoinTracker now makes tracking your staking rewards a breeze. Automatically monitor your block rewards and beacon chain withdrawals by simply adding your validator's withdrawal address. Watch your portfolio grow effortlessly with each new reward.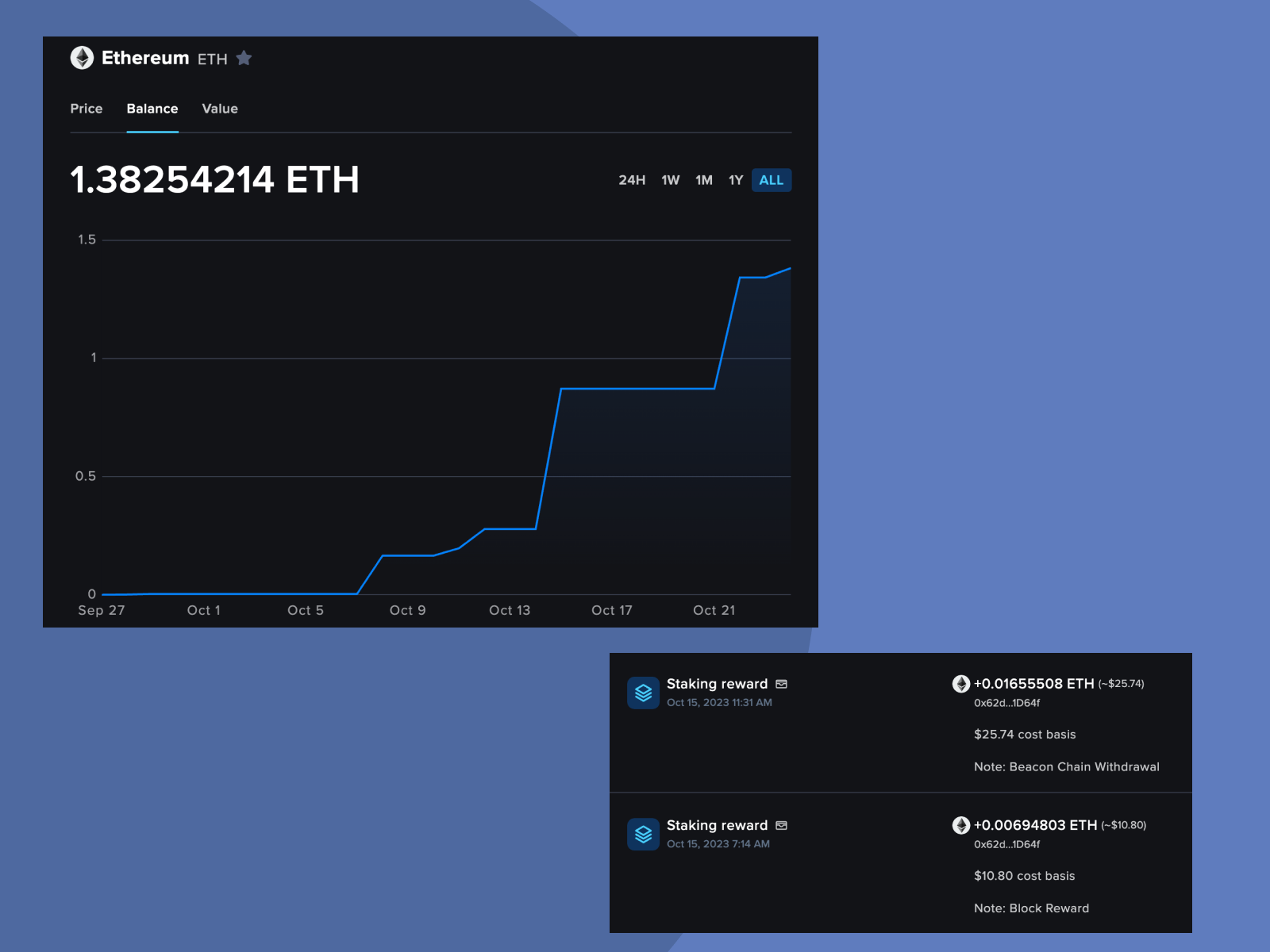 👀 100 transactions per page
Based on your feedback, CoinTracker now allows you to view 15, 50, or 100 transactions per page. This change makes it easier to bulk tag up to 100 transactions at a time, streamlining your crypto taxes.
🔌 New global sync status
Say hello to our new global sync status feature, conveniently placed in your nav bar. Hover over the icon to stay updated in real-time on your data's freshness and on which calculations are in progress.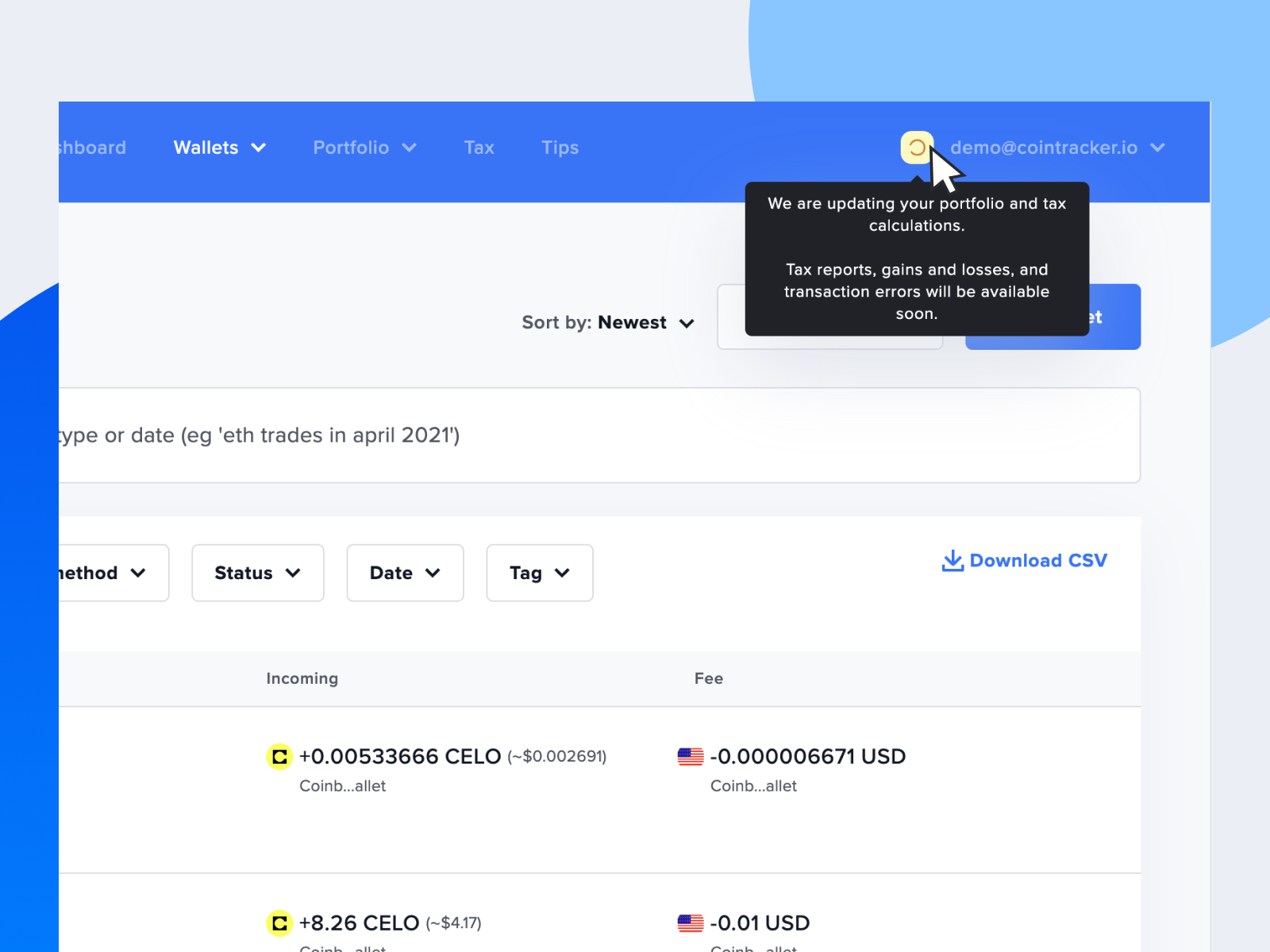 🔎 Account sync suggestions
We're creating a new section with tips that'll help improve your CoinTracker account and expedite your crypto tax journey. To start, we've collected any account sync-related issues in one place for quicker resolution. Check out your account tips today.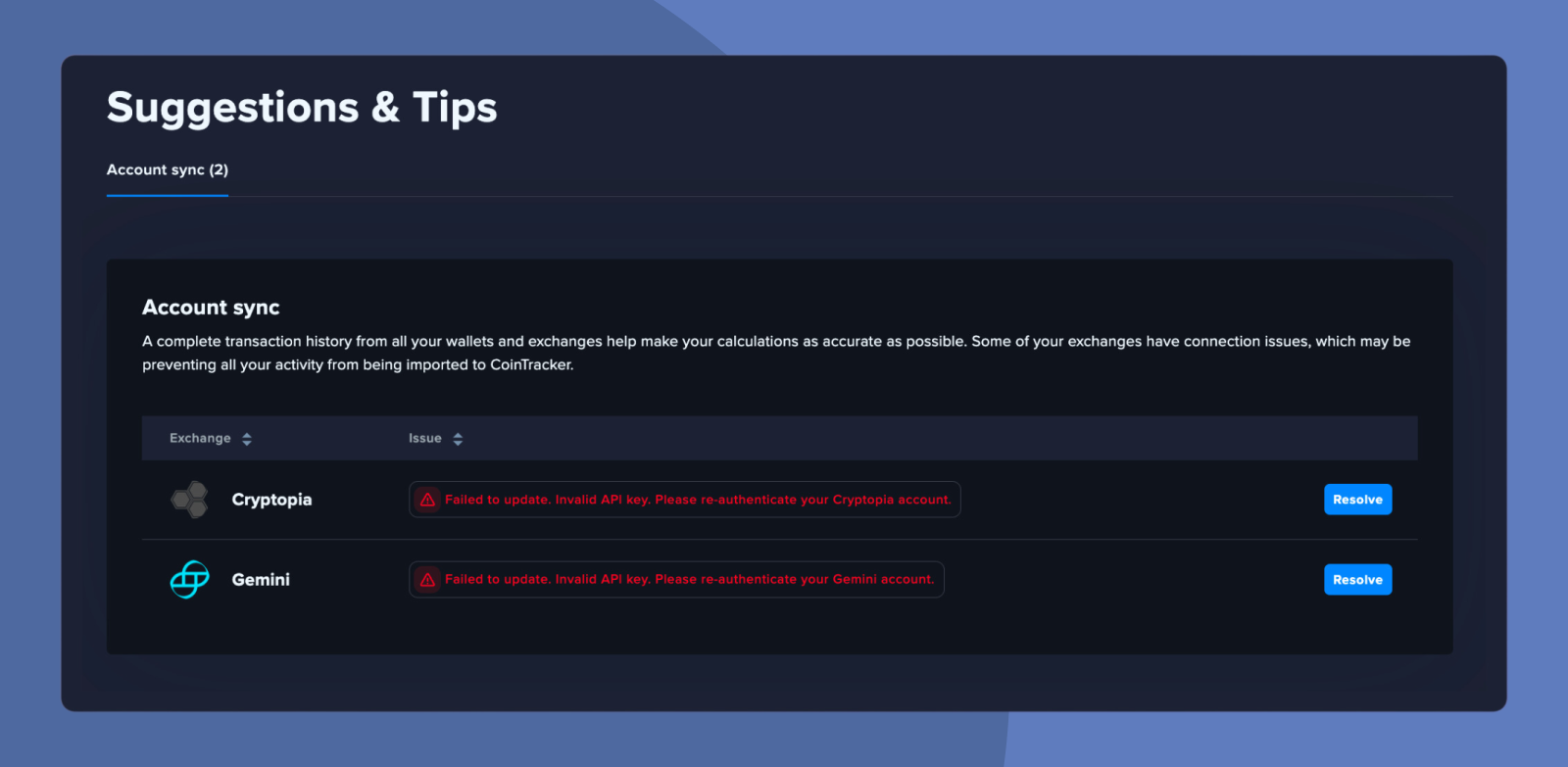 🤫 Easily add all EVM wallets
Add all your EVM wallets in one click, syncing wallets across Ethereum, Base, Polygon, and more. Now, with a simple toggle feature, you can also easily hide any wallets with no transactions to minimize clutter. Add your EVM wallets today.
🍂 Tax tips for crypto giving
We're teaming up with Endaoment, an onchain giving platform, to demystify crypto taxability and discuss ways to donate digital assets before the end of the year. Join us via Twitter Spaces on November 8 at 1 PM PT / 4 PM ET — set your reminder here.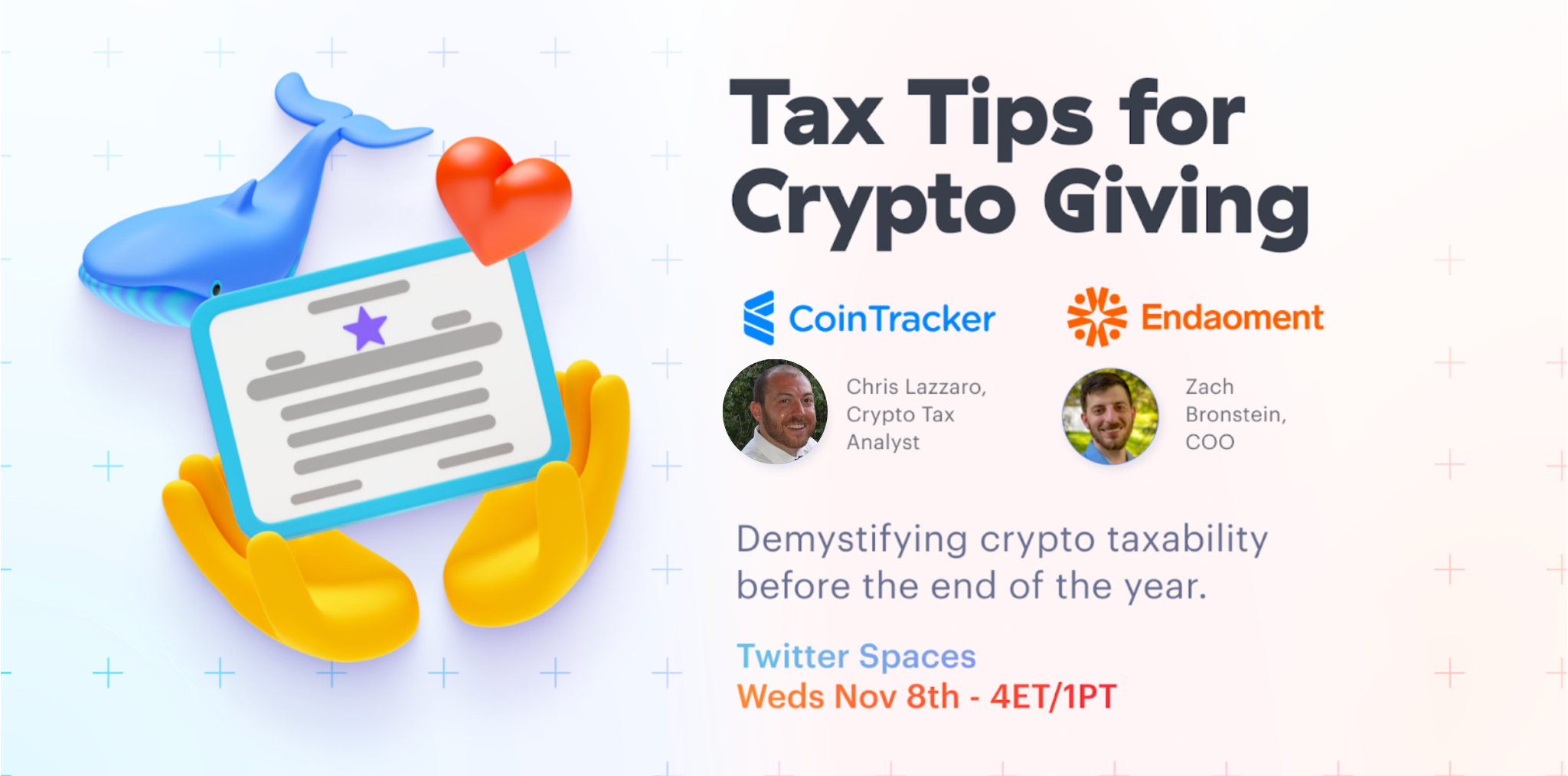 🐞 Latest bug fixes and small improvements
Resolved a bug causing errors on Nexo CSV imports
Fixed accounting issues with exchange fees and margin
Tidied transaction tagging on the mobile app
Ensured wallets start syncing upon login to CoinTracker
Improved Gemini integration to accurately ingest instant buys
Address multiple transaction bugs on Solana integration
Updated transactions page to auto-load new calculations
Improved password reset experience for social logins
For more, follow us on Twitter. If you are enjoying CoinTracker, please leave us a review on Trustpilot, the App store, or the Play store.