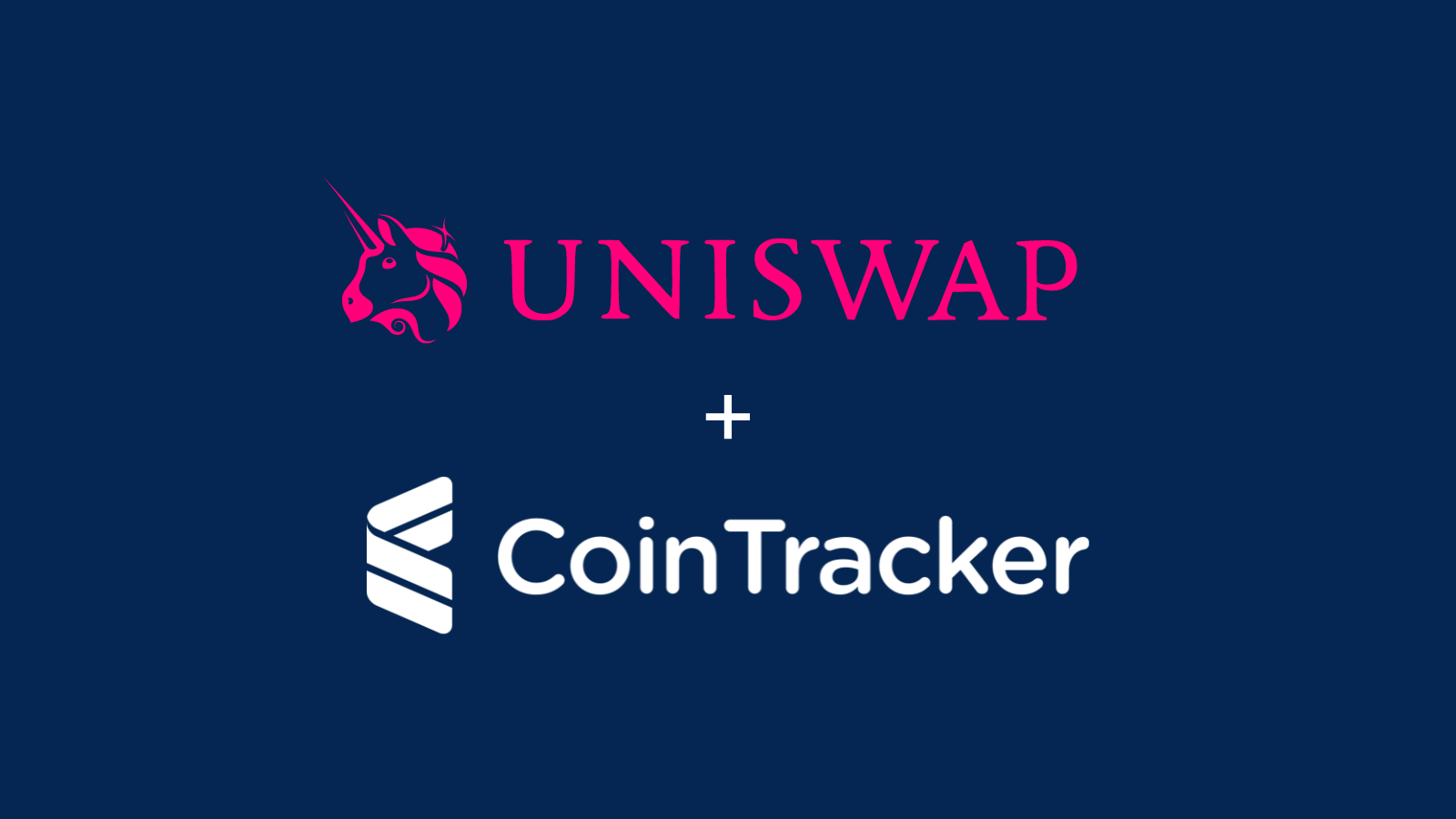 At CoinTracker, we understand that managing crypto taxes can be overwhelming, especially when dealing with the complexities of DeFi. That's why we're excited to announce our partnership with Uniswap, a leading decentralized exchange, to make tax reporting for DeFi transactions easier for users.
Uniswap is one of the most popular decentralized exchanges (DEXs) on the Ethereum blockchain, with over 1 Trillion in total trading volume. By partnering with Uniswap, we're able to provide users with a more comprehensive and streamlined approach to tracking their DeFi transactions.
Our improved Uniswap V3 integration allows users to easily import their Uniswap transactions and automatically calculate their tax liabilities. This includes capital gains and income from adding liquidity, removing liquidity, collecting rewards, and trading on Uniswap.
Existing users who added wallets with Uniswap V3 transactions prior to this update will automatically receive the updates for past transactions if there have been no manual changes to transactions in that wallet in CoinTracker. For wallets with manual changes, you can also resync the wallet manually by removing and re-adding it:
Navigate to the Wallets page
Locate the wallet and select the drop-down menu for the wallet
Select Remove wallet (Note: This will permanently remove any manual edits or transactions you have made in the wallet.)
Re-add your wallet
With CoinTracker's advanced tracking and reporting features, users can stay on top of their DeFi tax obligations and avoid costly mistakes. This includes the ability to generate detailed tax reports that can be used to finish your filing through H&R Block Online, Turbo Tax, or your own accountant.
We believe that cryptocurrency should be accessible to everyone, and that includes simplifying the complexities of tax reporting. Our partnership with Uniswap is a big step towards achieving this goal, and we're excited to continue working with leading DeFi platforms to make crypto tax reporting even easier for our users.
In celebration of this partnership, the Uniswap community can sign up for CoinTracker and receive free crypto tax reports for up to 25 transactions or a 20% discount on CoinTracker's premium tax packages during a user's first year using CoinTracker. Sign up here.
CoinTracker integrates with 300+ exchanges, 8,000+ cryptocurrencies, making crypto tax calculations and portfolio tracking a breeze. Simply add your wallets and exchanges, and CoinTracker generates the crypto tax calculations.
Have questions, want to celebrate? Reach out to us on Twitter @CoinTracker