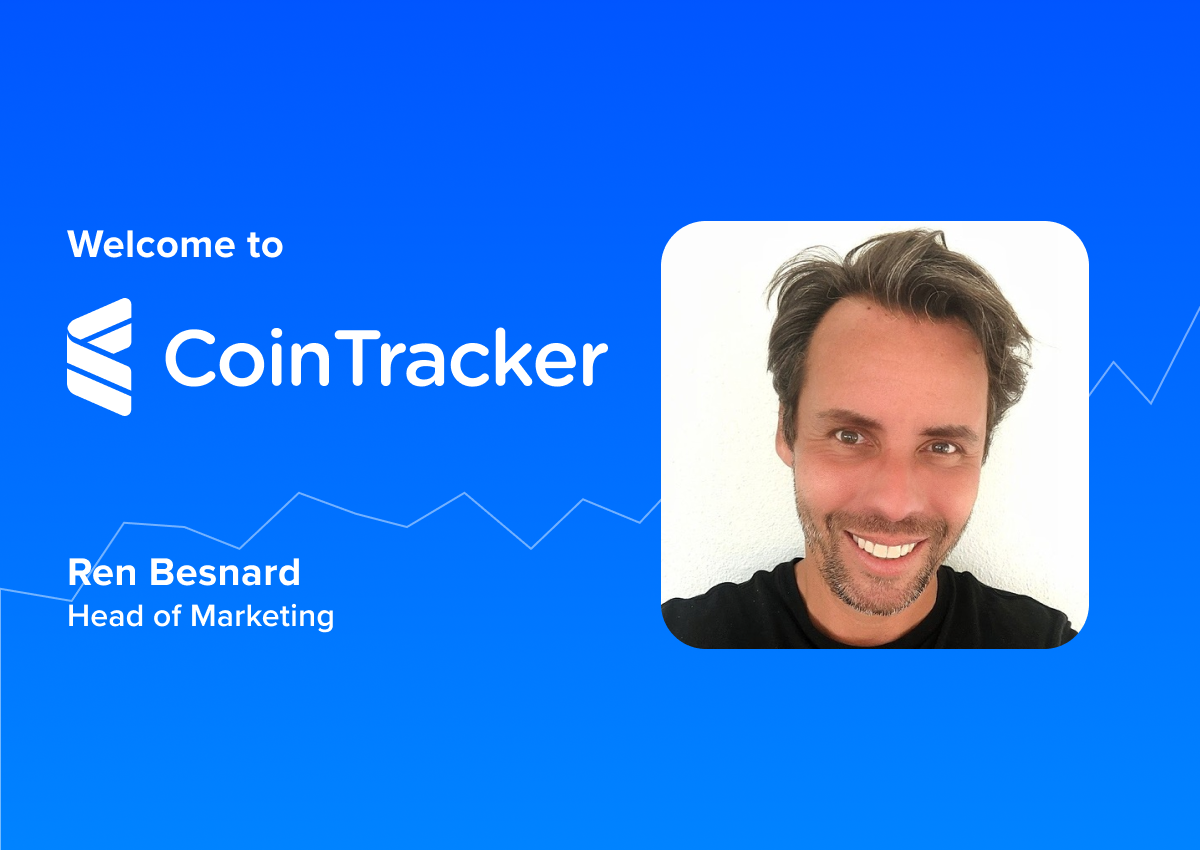 CoinTracker extends a big welcome to Renaud Besnard, who joins CoinTracker to build the Marketing function.
Ren is a remarkable marketer, most recently running Marketing at Unstoppable Domains. Ren has a proven track record of innovation, strategy, and growth, including Global Growth and Product Marketing at Twitter, CMO of Asia-Pacific at Uber, and various leadership roles in marketing at Google in Europe and Asia.
CoinTracker's mission is to enable everyone to use crypto with peace of mind. Our products empower users for financial freedom and prosperity, and it's more important than ever to share that message. Ren's excellence across various marketing disciplines will allow us to continue expanding our global users and customers. We couldn't be more excited to welcome him to the company. I've seen firsthand his passion for crypto adoption and inventiveness in user messaging. He deeply understands the importance of delivering quality products to users and will be a formidable force in our journey to do so.
Welcome, Ren!
— Vera, CoinTracker COO