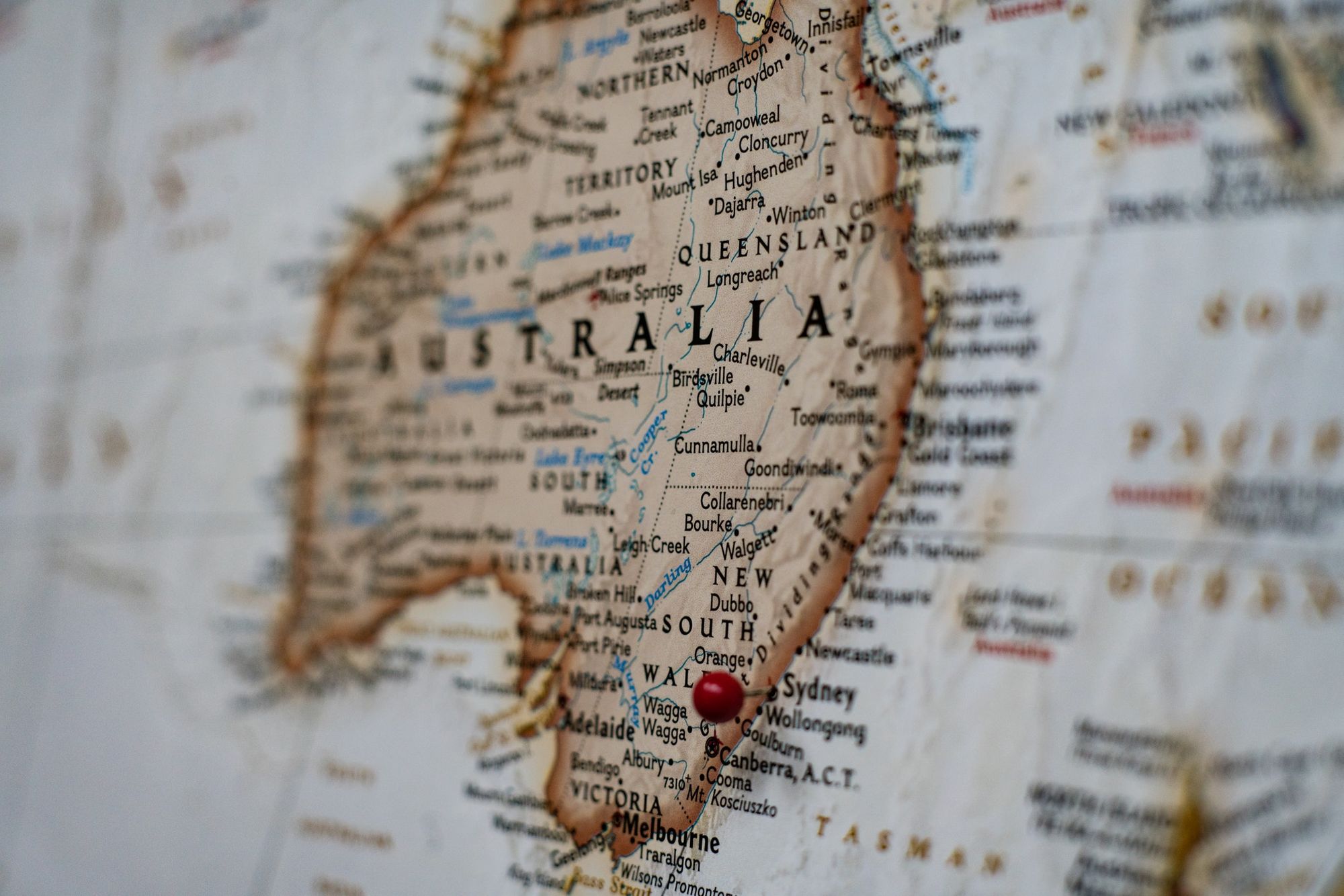 How are cryptocurrencies taxed in Australia?
The Australian Tax Office (ATO) has issued guidance that virtual currencies (specifically "Bitcoin, or other crypto or digital currencies that have the same characteristics as Bitcoin") are taxed in Australia. Essentially, capital gains tax (CGT) applies to an asset at the time it is disposed (e.g. sold, traded for another crypto asset, used for a purchase, etc.).
A capital gain is the difference between the AUD value of the disposed asset at the time of the disposition minus the AUD value of the disposed asset at the time it was acquired. You are required to keep records of every capital gain event for five years after the event occurs.

Note: if you are a professional trader, then trading stock tax treatment may apply instead of capital gains tax treatment.
Some exceptions from capital gains tax may apply for cryptocurrency held as a "personal use asset". An example is purchasing up to A$10,000 of cryptocurrency to directly buy something else with crypto, over a short time period. These events are generally rare, and if the ATO questions your classification, the burden of proof is on you to show that it was in fact a personal use asset.
How are cryptocurrency capital gains calculated?
If the assets have been held by an individual for 12+ months before the relevant CGT event (disposal), then the CGT Discount Method may apply. To calculate the capital gain, subtract the cost basis (including fees) from the capital proceeds, deduct any capital losses, and then reduce the capital gain by the relevant discount percentage:
50% for resident individuals (including partners in partnerships)
33.33% for complying super funds and eligible life insurance companies
50% discount is removed or reduced on capital gains made after 8 May 2012 for foreign resident individuals
Note: capital losses are subtracted from capital gains before applying any relevant discount percentages
If the assets have been held for less than 12 months before the relevant CGT event, then the discounts do not apply.
In determining whether you acquired the asset at least 12 months before the CGT event:
exclude both the day of acquisition and the day of the CGT event
in some situations you include the asset's previous ownership. For example, if you acquired the asset through a deceased estate, or as a result of a relationship breakdown
So for example if you bought one bitcoin on January 2nd, 2017, your 12-month ownership period starts on January 3rd, 2017 (the day after you bought the asset) and ends 365 days later (366 days in a leap year) at the end of January 2nd, 2018. If you sell the bitcoin before January 3rd, 2018, you can't claim the CGT discount because you have not owned the asset for at least 12 months.
When a taxpayer can identify shares by reference to individual coins or with appropriate accounting records, the ATO requires that you use specific identification for CGT purposes. If however the taxpayer is unable to identify the shares, the taxpayer is required to use first-in first-out (FIFO) accounting.
Once you calculate your capital gain amount, you can lookup the amount of capital gain tax owed by referring to your marginal income tax rate. Capital gains are taxed at the same rate as your marginal income tax rate.
How do forks work with regard to cryptocurrency taxation?
In the event of a cryptocurrency fork (e.g. one bitcoin cash issues for every bitcoin), no income is incurred. The cost basis for the new coins is $0 and ordinary capital gains will apply at the disposal time of the asset(s).
Note: if the forked coin is held by a business instead of an individual, then the coin will continue to be treated as trading stock instead of a capital gain asset. The asset must be brought to account at the end of the income year.
How are businesses in Australia taxed on cryptocurrency?
Cryptocurrency held for sale or exchange in the ordinary course of business follows trading stock rules instead of CGT rules. Proceeds from cryptocurrency held as trading stock as taxed as ordinary income, and the cost of acquiring those crypto assets held as trading stock are deductible.
What if I lost my cryptocurrency?
If you lose access to your cryptocurrency, then you may be eligible to claim a capital loss. To claim the loss, you will need to be able to provide the following kinds of evidence:
when you acquired and lost the private key
the wallet address that the private key relates to
the cost you incurred to acquire the lost or stolen cryptocurrency
the amount of cryptocurrency in the wallet at the time of loss of private key
that the wallet was controlled by you (for example, transactions linked to your identity)
that you are in possession of the hardware which stores the wallet
transactions to the wallet from a digital currency exchange for which you hold a verified account or is linked to your identity
When do I report my cryptocurrency taxes?
The Australian tax year is from July 1 — June 30 the following year. If you are lodging your own return, it must be completed by October 31 in the same year that the tax year ended. Delays in filing your cryptocurrency taxes can lead to penalties and fees.
How do I pay?
File online or complete the paper Tax Return and supplement (section 18 is for capital gains where you would incorporate your cryptocurrency capital gains).
How does CoinTracker work?
CoinTracker automatically syncs your transactions and balances across all the top cryptocurrency exchanges and wallets, to provide you a fully reconciled transaction history. This works across 2,500+ coins and tokens, and provides historical and current pricing, cost basis calculation, ROI, and performance charting. In addition, CoinTracker applies your country's tax rules to calculate your capital gains and income from cryptocurrency in each taxable year, and if relevant, completes your tax forms.
How can I file my taxes with CoinTracker?
After purchasing a CoinTracker tax plan, you can generate a Capital Gains CSV report so that you can file yourself or send the necessary tax documentation to your accountant.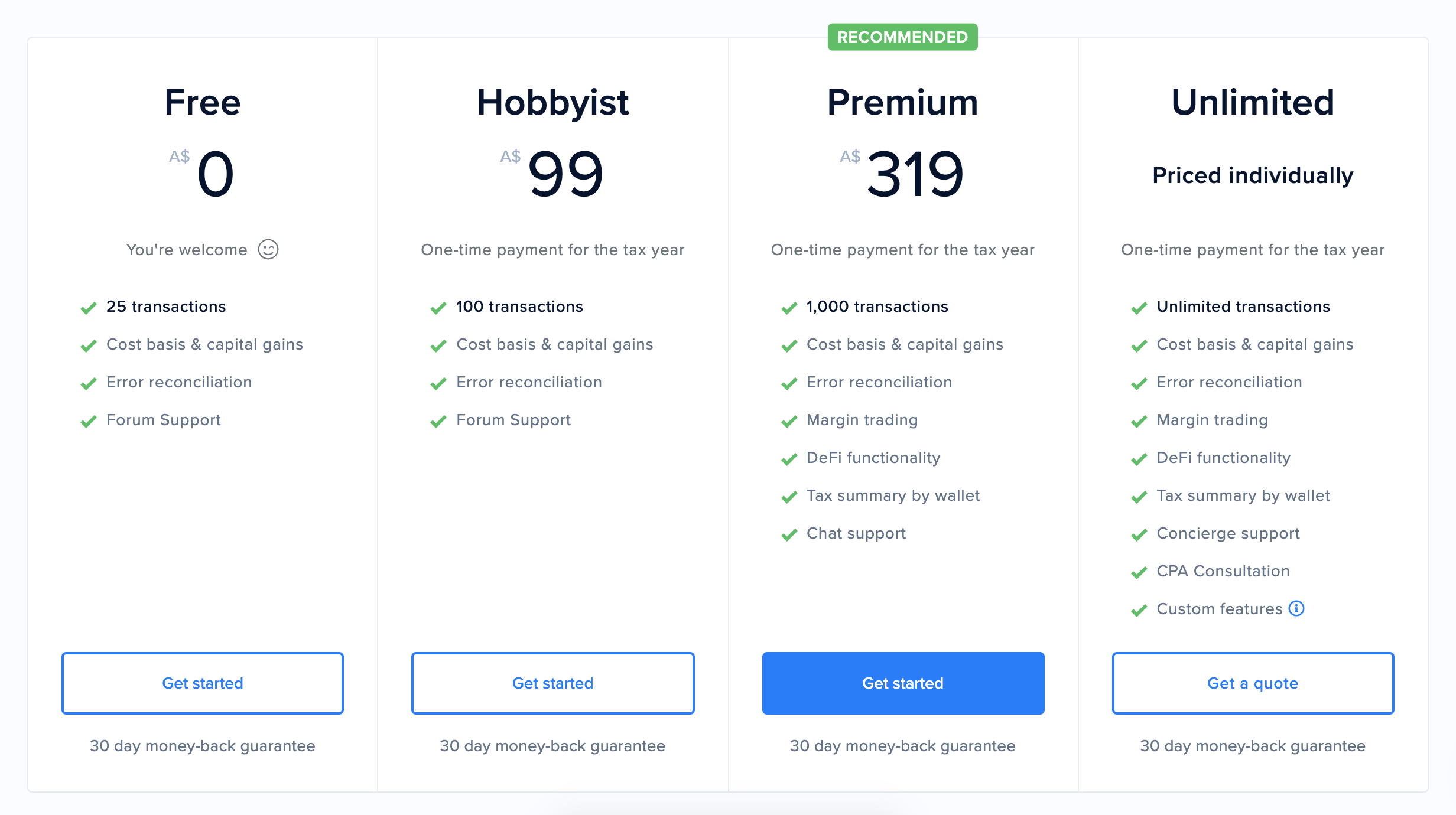 More Resources on Australian Cryptocurrency Taxes
---
Disclaimer: this post is informational only. For tax advice, please consult a tax professional.