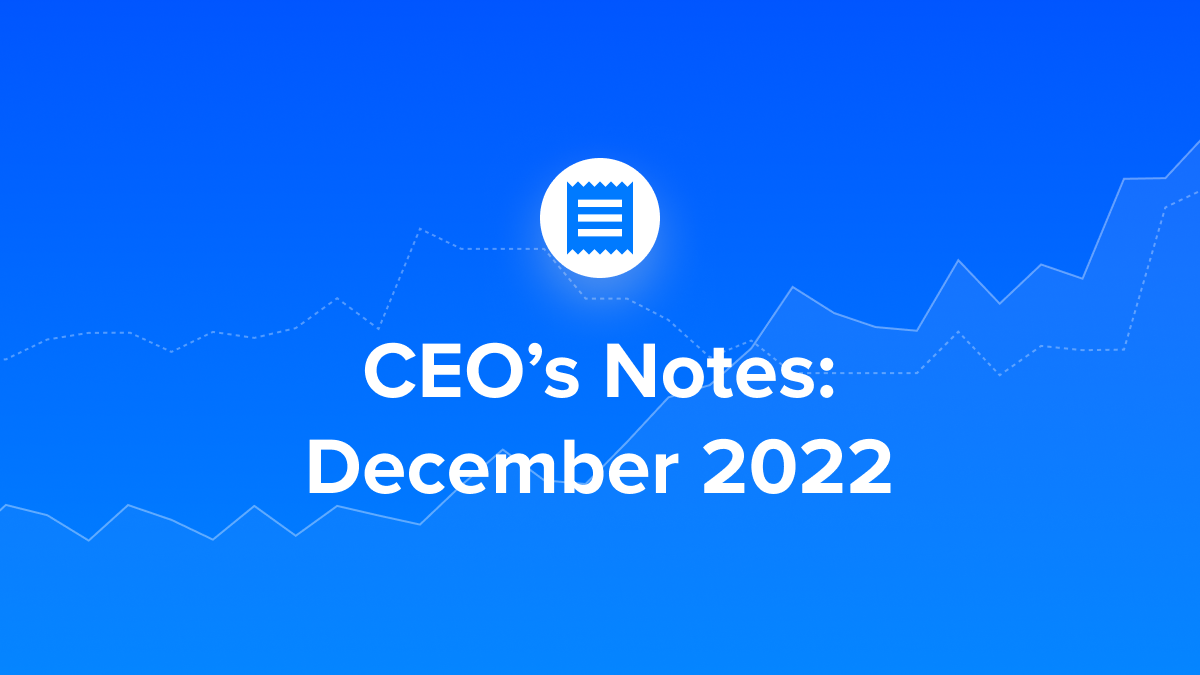 Over the past few weeks, we have witnessed the sudden implosion of FTX, leaving customers without their deposits. Moreover, we have seen related (and unrelated) unfortunate situations come to light throughout the crypto ecosystem, including the bankruptcy of BlockFi. I'd like to share our thoughts on what this means for the industry and how we view this event at CoinTracker.
While painful today, this is a necessary and constructive event for the ecosystem in the long term. Crypto bear markets are unforgiving to companies, chains, and protocols lacking strong fundamentals. In the short term, this causes harm to impacted crypto users, turbulence in the markets, and loss of trust in and adoption of crypto. But this also wipes out fragile participants from the ecosystem, rewards strong fundamentals, and enables the industry to become stronger and more resilient in the long run. Furthermore, it demonstrates that the risky business practices that institutions in traditional finance have gotten away with for decades (e.g. fractional reserves, under-collateralization, etc.) due to bailouts will not work in crypto. Our bar has to be higher, and participants in crypto need to operate with sound fundamentals.
From day 1, CoinTracker has taken a long-term view on building a sustainable and lasting company. For example, we have been operating profitably much of our time since launching in 2017. Our business model also aligns our incentives with our customers – we only get paid if we have successfully provided peace of mind for crypto users.
Today, CoinTracker allows users to stay tax compliant, as well as easily track their portfolio across the wallets and exchanges they use. We continue to see a significant gap in tooling and education hindering adoption of crypto by the mainstream population, especially in order to enable self-custody and DeFi. This gap is at the heart of our mission to enable everyone in the world to use crypto with peace of mind. If you are interested in helping build that future, see our open roles.
The recent events and fallout from them reinforce how important it is to stay grounded on the true value of crypto for the world, and on building products and services with strong fundamentals to deliver on that promise. We are optimistic about the future of crypto, will continue to build for our users and execute on our mission.