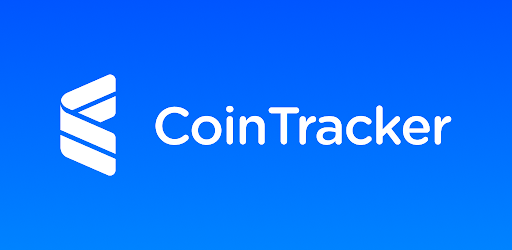 Yesterday, I sent the following note to our team. This has been a difficult decision, but one we made for the long term for CoinTracker. The reduction impacted 19 people, out of which 15 were in Customer Support, and the other four in non-technical roles in go-to-market and operations teams.
CoinTrackers,
We have made the very difficult decision to part ways with 19 of our fellow CoinTrackers today. If you are among those impacted, you will receive an update to your personal email address indicating so in the next five minutes. We are sorry to be taking this step for those of you leaving. I am fully responsible for this decision and the key factors that led to it.
In this email, I'll explain how we got here, how we are handling departures, and what's next.
The current environment
We started 2022 with a team of 34 people, having just closed our Series A and having grown 14x YoY in revenue in 2021. We had more customers coming into CoinTracker than our team could handle and had to scale our team as quickly as possible to keep up with demand.
As the year went on, the crypto industry transitioned from a period of growth to the latest crypto winter. This included the collapse of Terra-LUNA, Celsius, 3AC, FTX, BlockFi, and others. Likely, we have yet to see the shockwaves from these collapses fully.
Today we are confronted by the crypto winter, an unstable economy with high inflation and rising interest rates, and additional headwinds with crypto tax regulations. This is a very different environment than we experienced from mid-2020 to mid-2022. Our expectations for 2023 are different than anticipated in the past year.
We carefully examined what CoinTracker needs to be positioned for success in the current environment. We looked at two key factors:
The team needed: The team we need to support the expected user volumes in 2023 and to deliver our roadmap.
Operational efficiency: How we can increase efficiency, including staffing, operations, and costs, to ultimately increase our execution velocity.
These led to the decision we are making today. We believe it will better position us to deliver successfully for our customers and our mission.
How we are handling departures
Today 19 CoinTrackers will be leaving the company. I am ultimately responsible for this decision. We over-hired for what the company needs to execute efficiently against our plans and growth expectations in 2023. It pains us not to have been able to deliver the experience we aspire to create for every CoinTracker we hire.
We are saying goodbye to incredibly talented individuals who believed in our mission and team. We want to do what we can to treat them well and help them transition to the next phase of their careers. We are offering separation packages to all departing team members, including the following terms:
Pay: 12 weeks of pay.
Healthcare: Three months of continued healthcare coverage through COBRA (for US-based team members).
Laptops: Keep CoinTracker purchased hardware.
Equity: We have removed the one-year vesting cliff for employees who have been with CoinTracker for less than one year, ensuring that every departing employee can remain a shareholder. The number of shares vested will be based on the number of months of service at CoinTracker. Team members still have 10 years from grant to exercise their options.
To departing colleagues: We want you to know that we care about you as former colleagues and appreciate everything you've done for CoinTracker.
Looking forward
With a decision like this, you might wonder whether we have made some errors in judgment. In my view, the two primary lessons are:
When we hire, we need to slow down and be more intentional in considering not just the short-term needs of the team, but also the intended long-term impacts of each role
We must be diligent in continuously evaluating ways to maximize the impact and operational efficiency of our existing roles, rather than defaulting to adding new headcount
We are going to address these gaps. It's imperative that we establish strong business fundamentals to build a lasting product and company in crypto. We have a critical responsibility to enable everyone in the world to use crypto with peace of mind. Today is a difficult day, but we continue to believe we have the right foundation and assets to make a foundational product in crypto.
For the rest of this week, we'll focus on helping the people leaving CoinTracker. Next week we'll reset, recalibrate, and move forward.
To those departing, I am sorry we could not give you the experience we envisioned at CoinTracker. Thank you for everything you've done for CoinTracker.
Jon