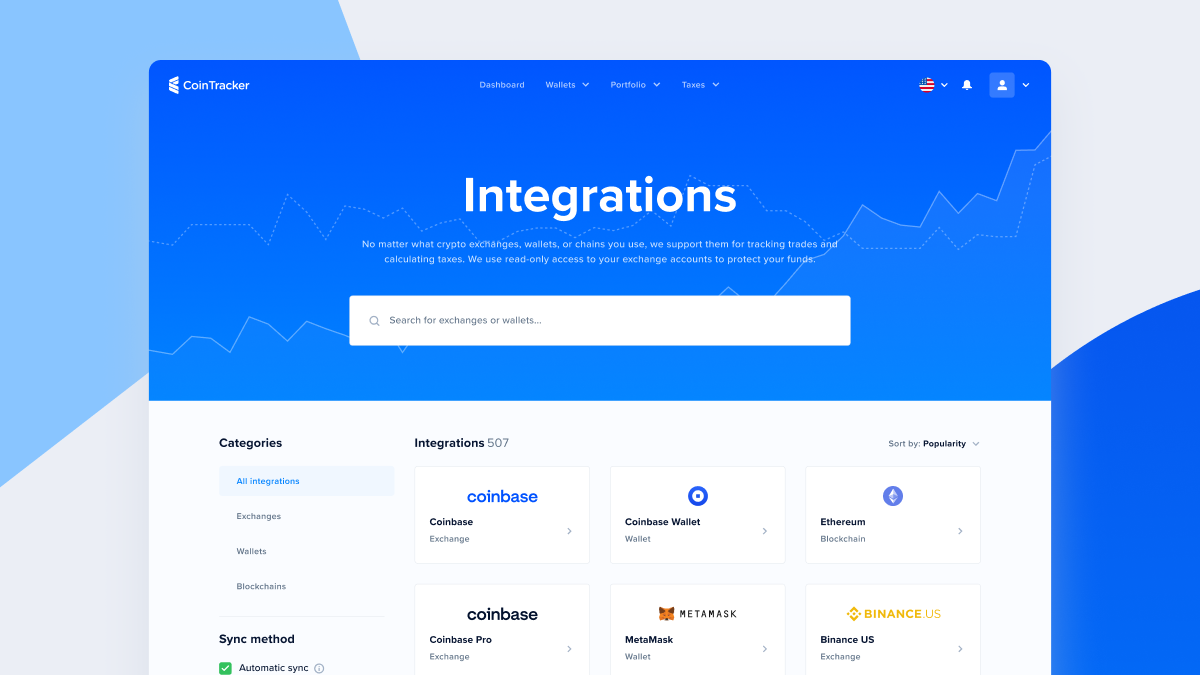 At CoinTracker, we're on a mission to ensure seamless crypto taxes and portfolio tracking – no matter which exchanges, wallets, or blockchains you use. We invest heavily in our integrations so you can explore the depths of crypto with complete peace of mind.
Today, we're excited to share that we're launching a new CoinTracker Integrations page that showcases every exchange, wallet, and blockchain we support for crypto taxes and portfolio tracking. We've also enabled the functionality to search, sort, and filter across the integrations so you can easily find exactly what you're looking for.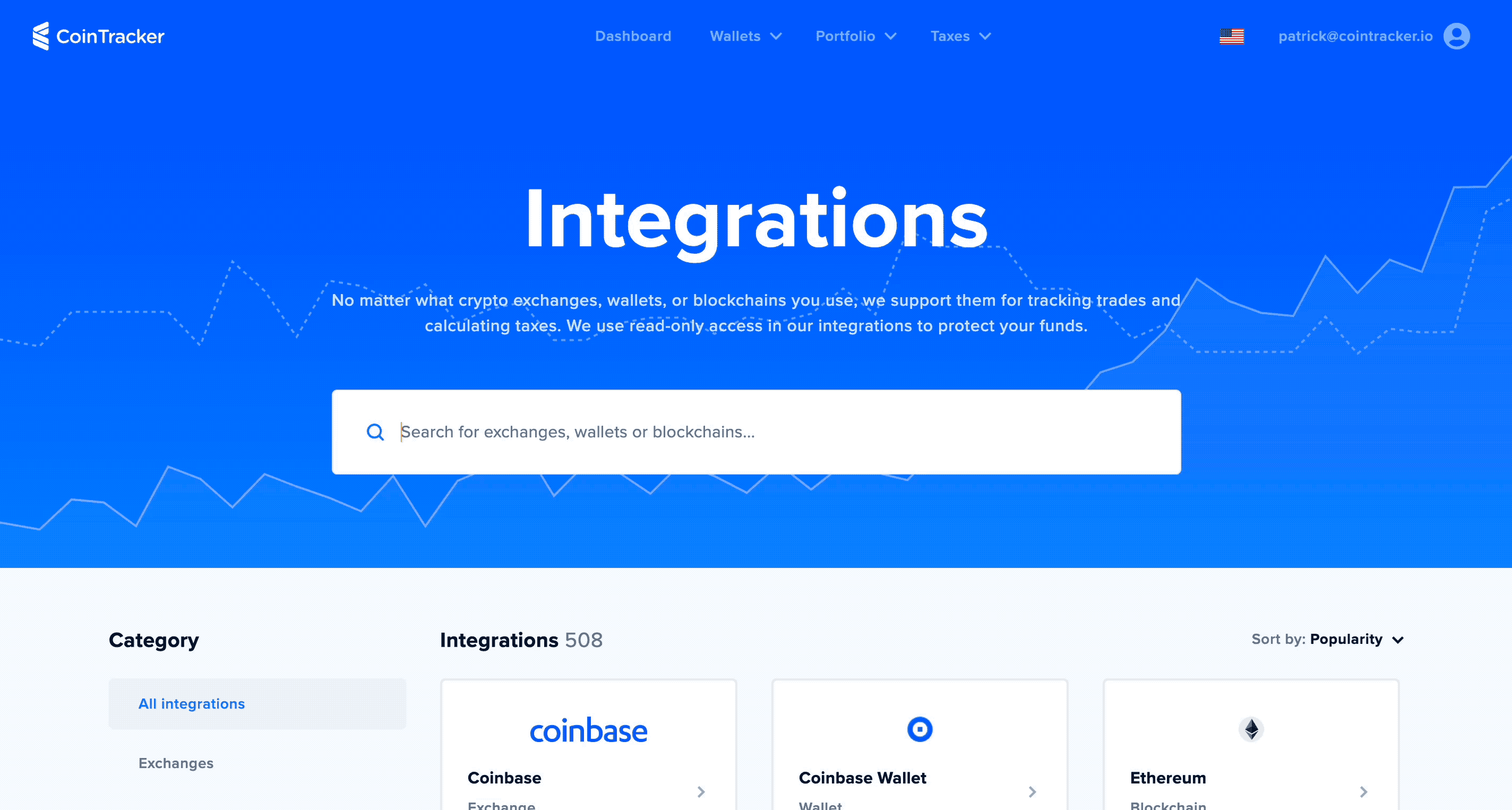 Specifically, in our new experience, you can:
View all integrations and also dig specifically into exchanges, wallets, or blockchains
Search for any integration across the hundreds that CoinTracker supports
Filter for integrations by transaction sync method (whether automatic or CSV-based)
You can also explore the above even if you're not yet a CoinTracker user and are just curious. We're so excited for you to explore our breadth of integrations and learn more about the ones you're interested in — all before you even sign-up!
This is just the beginning of a new CoinTracker Integrations journey. In the coming quarters, we plan to provide additional filters, including statuses, deeper insight into specific transaction types like staking, and even peeks into our product roadmap.
We would love to hear your feedback — you can reach out over Twitter or to our Support Team. Additionally, you can tell us which new integrations you need to be prioritized by surfacing them on our Canny site.
---
CoinTracker makes crypto tax calculations and portfolio tracking simple.