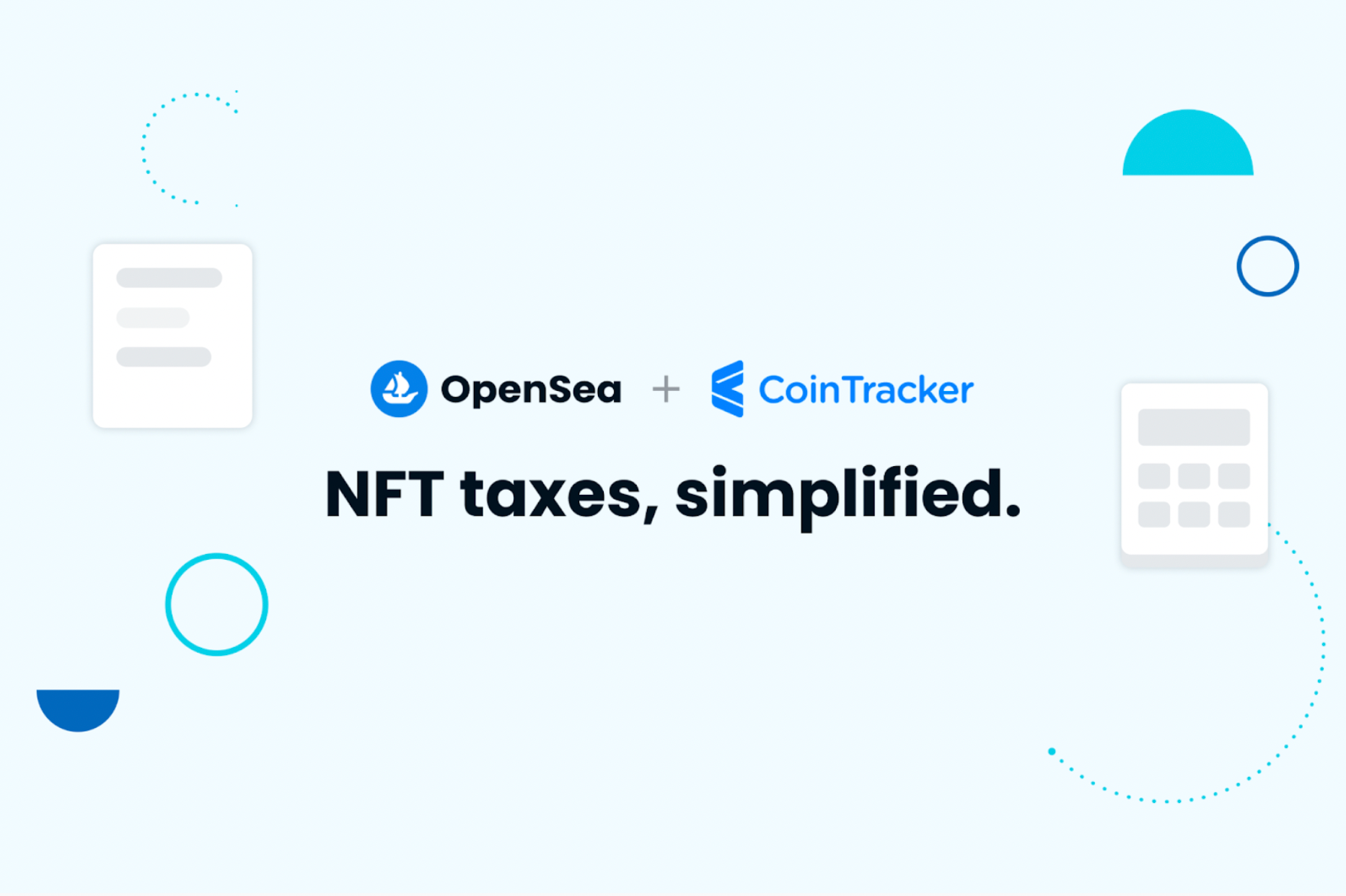 2021 was a huge year for NFTs, and the exchange of digital assets continues at a torrid pace. Last month (January 2022), OpenSea hit an all-time high of $5B in sales volume. NFTs have opened up the market for digital items to an entirely new group of mainstream consumers, including those interested in art, music, and culture.
Purchasing, selling, and earning royalties on NFTs are taxable events. NFT collectors are subject to capital gains taxes if they earn profits from these activities. Accurately computing your NFT taxes requires users to track cost basis (how much you paid for each NFT), sales price of the NFT, and correctly account for gas fees and transfers. It's virtually impossible to do this manually in an accurate manner without a tool like CoinTracker.
To help people navigate this complex new tax landscape, we're thrilled to work with OpenSea as their preferred tax partner to provide their community with an end-to-end solution for NFT tax preparation.
People on OpenSea can now work directly with CoinTracker for their NFT tax preparation needs, sign up for CoinTracker's NFT tax services with an exclusive offer for free tax reports for up to 50 transactions, and an additional 10% discount on CoinTracker's premium tax packages.
If you've ever used OpenSea, head over to the OpenSea tax resources page to learn more and get started with CoinTracker. All you need to do is add your wallets and exchanges and CoinTracker generates your NFT and crypto tax calculations.
OpenSea is the world's leading peer-to-peer marketplace for NFTs, making creating, purchasing and selling NFTs frictionless and friendly, and offering unmatched selection and multi-chain options for creators and collectors of all kinds. In October 2021, CoinTracker launched the first full-suite NFT tax product. Together, we are enabling NFT enthusiasts to understand and prepare their NFT taxes with simplicity, security, and confidence.
For a complete overview of NFT tax implications, visit our NFT Tax Guide.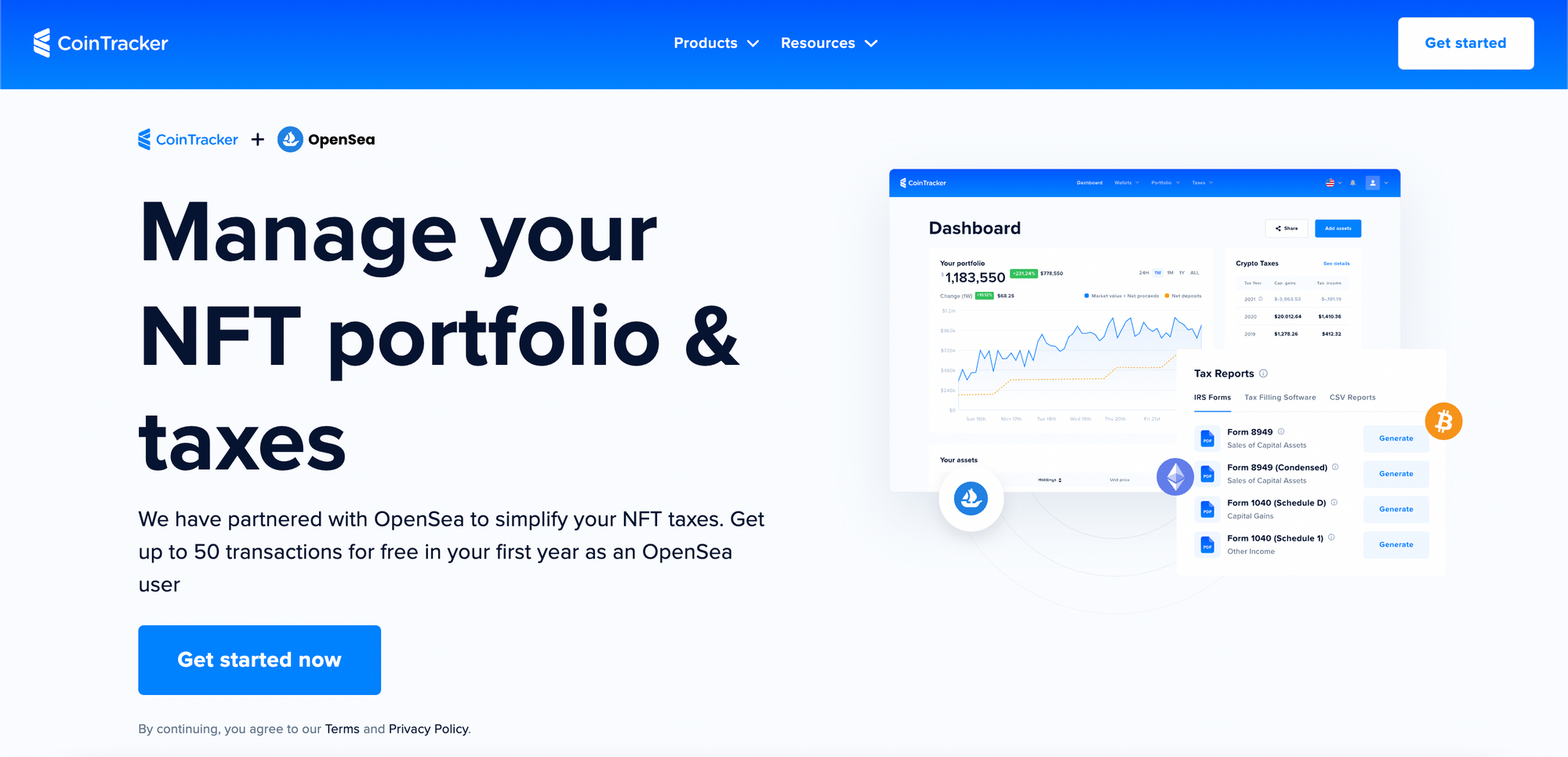 ---
If you have any questions or comments about NFT or crypto taxes, let us know on Twitter @CoinTracker. CoinTracker integrates with 300+ cryptocurrency exchanges, 8,000+ blockchains, and makes bitcoin tax calculations and portfolio tracking simple.
Disclaimer: This post is informational only and is not intended as tax advice. For tax advice, please consult a tax professional.