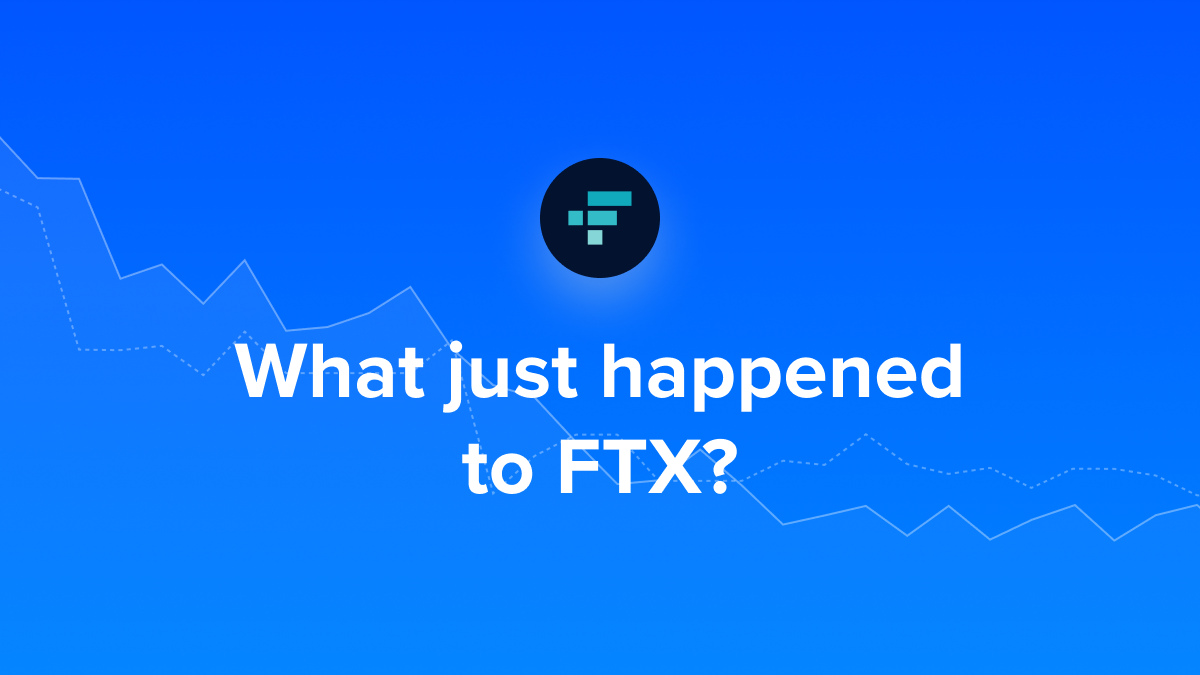 Last Updated: November 18, 2022
UPDATE (Nov 14th): Despite FTX properties currently being inaccessible, any transactions previously synced to CoinTracker by API or imported by CSV will remain available in CoinTracker, keeping cost basis information up-to-date and users compliant for future tax seasons.
We strongly recommend that users do not remove FTX transactions from CoinTracker as doing so will result in the inability to re-sync the transactions by API. If you have previously downloaded CSV files from FTX, we recommend importing those transactions to CoinTracker to ensure you have a backup.
UPDATE (Nov 12th): FTX properties (ftx.com, ftx.us, apps) may have been hacked. Do NOT go to any of those sites at this point. CoinTracker is monitoring the situation closely and will post updates as they come.
Why did FTX go bankrupt?
Prior to last week's turbulent events, FTX Global was a top three global crypto exchange by trading volume. On November 8th, 2022, it halted the ability of users to withdraw funds, sending shockwaves throughout the crypto world, and many token prices began to crash. Below, we'll explain how this situation rapidly unfolded and what it means for you.
The Initial Spark
Last week, a CoinDesk report called attention to suspicious financials of Alameda Research, the private trading firm owned by FTX's CEO, Sam Bankman-Fried, aka "SBF." The report indicated that a notable portion of Alameda's assets were denominated in FTT, the trading token for the FTX exchange, or FTT equivalents. The FTT token lets its holders pay lower fees on the exchange platform.
Alameda's trading activity depends on having enough collateral on its balance sheet. Alameda used FTT to borrow additional capital and used that additional capital for speculative trading. This meant that Alameda's loans were contingent on keeping the price of FTT above a certain level. FTX creates and controls FTT, so FTX could play the role of a "central bank" and try to prop up the strength of FTT. This brought into question how robust Alameda/FTX's balance sheets were.
Rumors of FTX's insolvency quickly began circulating around "Crypto Twitter," where much of the day-to-day communication in the crypto sphere takes place. SBF started receiving requests for reassurance about the status of Alameda and FTX. Growing accusations included a viral thread from a Twitter user who predicted the collapse of crypto lending service Celsius earlier this year, asking, "Is Alameda Insolvent?"
Below we present a timeline of what happened next.
Where There's Smoke, There's Fire
Nov 2: Coindesk reports suspicious financials of Alameda Research. SBF receives mounting pressure from social media users to address the situation over the next few days.
Nov 6: Binance (a global crypto exchange founded by Changpeng Zhao, aka "CZ") announces they will liquidate their entire ~$500M FTT position. SBF tweets that FTX is processing withdrawals normally.
Nov 7: SBF tweets (now deleted) to reiterate that FTX is fine. But there are reports of withdrawal delays from customers, and Crypto Twitter reports significant outflows of capital from FTX.
Nov 8: SBF and CZ tweet that Binance would look into acquiring FTX. There are various caveats, i.e., non-binding, pending diligence, etc. FTX also halts customer withdrawals.
Nov 9: Crypto markets start crashing.
Nov 10:
Nov 11:
Nov 12:
How do FTX's liquidity issues affect you?
As of Nov 10th, 2022, withdrawals are halted on FTX Global (but not FTX.us), so customers with their assets with FTX are stuck. On Nov 11th, all FTX properties and Alameda Research filed for bankruptcy. Right now, it's not clear how that will affect user funds.
I'm an FTX Global user/FTX US user
As of Nov 12th, do NOT go to any FTX property. Given the reports of hacking and possible malware, we recommend that crypto users avoid loading the site/apps until there's more clarity.
Why is the market crashing?
All crypto users are affected by the market conditions even if they didn't directly use FTX.
The reason for fear in the crypto markets is that many other companies had their assets on FTX, had FTT on their balance sheets, or were trading/using complex strategies via FTX's platform. SBF/Alameda Research/FTX/FTX Ventures essentially bailed out the crypto market a few months ago when companies like BlockFi, Voyager, etc., started showing signs of weakness. Since FTT has fallen from $24 → $2.04 in the last week alone, various companies will take a hit in their balances, which could trigger margin calls and force selling.
Separately, Alameda and/or FTX might be selling other assets on their balance sheets which then causes other people to sell, leading to a downward spiral. There's likely institutional selling happening to hedge/cover risks. This is partially why all crypto assets have fallen this week. It's unclear what will happen next and challenging to predict.
Reporting FTX tax losses

There are a few possible options when deducting losses as a result of FTX filing for bankruptcy. However, it is too soon to claim a loss. Even though they filed for bankruptcy on November 11, 2022, it is unlikely that deposits are uncollectible & worthless at the moment. A full recovery and/or a partial recovery of your funds may still be possible (even if it is unlikely). You will need to wait for the bankruptcy proceedings and subsequent liquidation to be completed before you can report a loss on your tax return. It could take years before we have a final determination. If you do report a full loss in the current tax year, you will need to include any recovered funds in your gross income and pay taxes in the year you received the recovery.

You can review our Cryptocurrency Tax Write-Off Guide to learn more about the possible options.
We highly recommend talking to your tax advisor to determine if you are eligible to take a deduction under this approach and if it's even worth doing so in your particular case.
What should you do about it?
Immediately (as of Nov 16th):
As of Nov 16th, do NOT log into FTX apps/websites. It appears the site has been compromised in a hack.
Future:
Typically, users should download their transaction history to preserve the record for potential write-offs. CoinTracker also has a history of FTX transactions and will continue to sync unless FTX turns off the APIs.
For the latest updates on this situation, follow CoinTracker on Twitter.