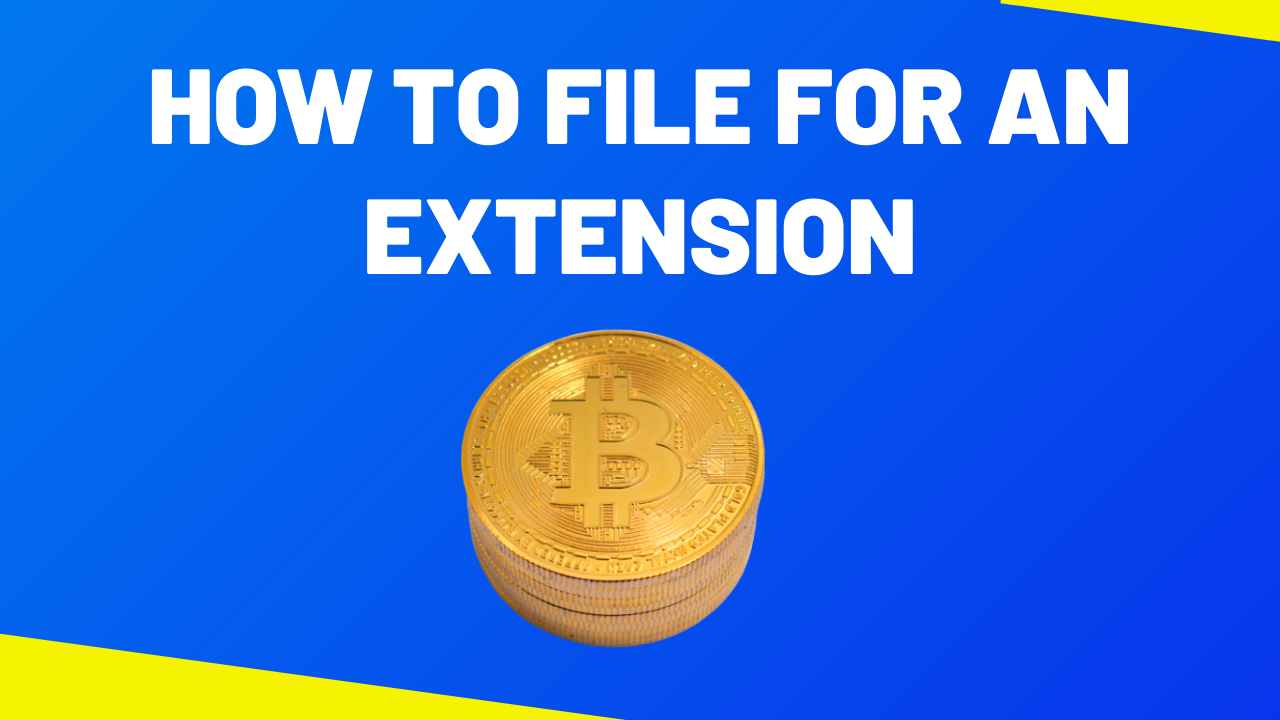 Last Updated: April 14, 2023
The deadline to file your personal income taxes for the 2021 tax year is on Monday, April 18, 2022. If you are not able to file your taxes by this date, you should file a fast, free extension to get additional time to file. You need to know the following three items to successfully file for a tax extension.
1.  Estimate how much tax you owe for 2021
Enter all the tax forms (W-2, 1099, etc.) you have received into a tax software of your preference. You may not receive a tax form for everything that happened in 2021 which could have an impact on your taxes. In that case, you will have to estimate the gain or loss occurring from those transactions for extension purposes. Don't worry; they don't have to be the exact amounts!
For example, you may not know how much gains you had on trading cryptocurrency during 2021 because you are still in the process of reconciling your records on CoinTracker. In this case, you can estimate a reasonable number as your profits and enter it into your tax program for extension purposes (all you are trying to do here is estimate your tax liability).
2.  Subtract taxes have you already paid towards 2021
If all of your income comes from employee wages, the amount of tax you have paid towards 2021 will be on Box 2 of your W-2. If you are a self-employed individual or have a business, you might have paid quarterly taxes to the IRS throughout 2021. Enter these amounts in your tax software.
Once step 1 and 2 are complete, your tax software will show your estimated tax due amount for 2021.
3.  Complete Form 4868
Fill out the half page Form 4868. Part I is self explanatory and step 1 and 2 will help you fill out Part 2. This form can be mailed out according to the instructions on the form or electronically filed with your tax software.
FAQs
1. Do I have to tell the IRS why I am filing an extension for?
No. You can request an extension for any reason (or no reason at all).
2.How long is the extension valid??
By filing a Form 4868, you get until October 17, 2022 to file your tax return.
3.What if I don't have money to pay with the extension? Can I still file for an extension?
Yes, you can. However, you will have to pay late payment penalties and interest for the tax bill you owe. However, the good news is that by filing an extension by April 18, 2022, you eliminate the late filing penalties (other penalties may still apply).
4.What happens if I pay too much taxes through the extension?
The extra amount you pay via extension will come back to you as a tax refund when you file your tax return by Oct 17, 2022
5.What happens if I underestimate and underpaid my taxes by April 18 (because I don't have an exact calculation until the extension deadline)?
In this case, you will have to pay the IRS the additional amount you owe when you file the tax return by Oct 17, 2022. Note that you will incur late payment penalties and interest for the additional amount you owe the IRS.
6.What if I overpay the IRS? Can I get my money back?
Yes, the IRS will send you the extra money you sent to them as a tax refund when you actually file your tax return.
7.Does filing an extension increase my chance of getting audited?
No, filing for an extension has nothing to do with your risk of being audited.
---
Disclaimer: this post is informational only and is not intended as tax advice. For tax advice, please consult a tax professional.