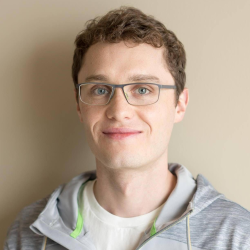 CoinTracker's CEO, Jon Lerner, has been selected as one of The Top 25 Cryptocurrency Executives for 2022 by The Financial Technology Report. This award recognizes executives who have had a profound impact in decentralized finance and who have built extraordinary companies. Jon, along with the other exceptional awardees, embodies deep technical expertise and visionary-thinking in the products that he crafts.
Awardees are selected based on research conducted by the Financial Technology Report and on nominations by industry professionals and colleagues. This award not only recognizes Jon as a leader who has built an innovative company and a strong team culture, but also recognizes the success of CoinTracker as the leader in cryptocurrency portfolio tracking and tax compliance.
At CoinTracker, Jon has had a relentless drive to create a strong, mission-driven company that has a culture of trust, transparency, long-term mindset and a high quality bar. With Jon's leadership, CoinTracker has emerged as a foundational product in crypto that enables users to track their portfolio and be tax compliant as they transact with crypto - seamlessly and accurately. We are eager to continue delivering on our mission to increase the world's financial freedom and prosperity.
We are beyond excited to congratulate Jon for this achievement, and we are grateful for his work in building an incredible culture. CoinTracker is an amazing place to work because of him and the team he has built.
We're hiring across many roles. Join us!